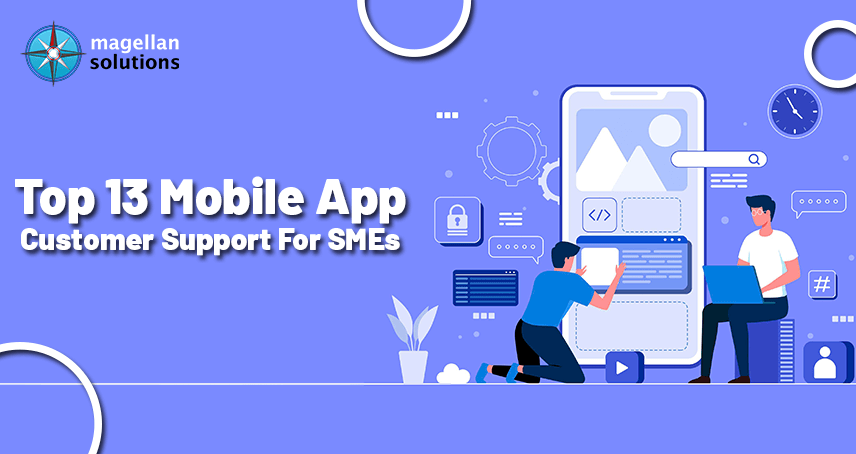 Top 13 Mobile App Customer Support For SMEs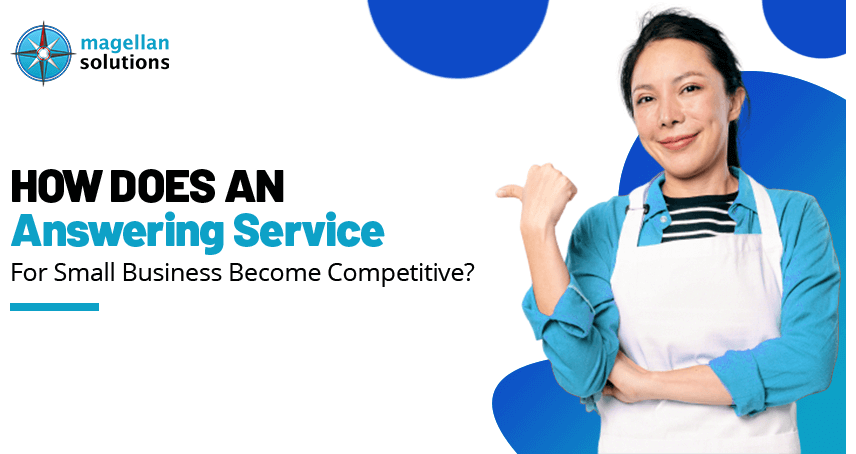 How Does An Answering Service For Small Business Become Competitive?
Telemarketing Philippines succeed due to the following reasons
Telemarketing Philippines is far more effective than in-house campaigns. Often in-house telemarketing campaigns fail 90% of the time due to various reasons. 
What in-house often lacks, Telemarketing Philippines possesses in abundance. Here are the reasons why it is better to outsource your telemarketing efforts. 
Reason #1:
Telemarketing Services in the Philippines
Gets A Good List
Bad input means bad output. The same rings true when you get telemarketing Philippines outbound. The success rate of any B2B lead generation company in the Philippines depends on how good your list is.
If your prepared list is badly composed of a bad target audience, bad numbers, etc. then no matter what you do, your campaign won't succeed.
This is often the case when doing telemarketing in-house. Often businesses rely on old and outdated contact lists thus mismatch targeting. Some even rely on the yellow pages. This is detrimental to your business in the long run.
As you use your resources and randomize people you should target with your products or services. Also, it turns off the general audience as it gives them the impression that your business goes after anyone, in the name of profit. 
Without even doing your homework if whoever you are calling has little to no interest in what you're offering. 
When you hire telemarketers Philippines, they can scrub your list to isolate contacts with the highest probability of dealing with your business. The Philippines outbound call center identifies the right criteria for your list. They do this by looking carefully at the characteristics of the majority of your client. Then they replicate those criteria in your calling list. 
By doing this, they can focus their energy and skills on calling your prospects. Thus presenting your products or services to clients that need them. 
You must understand that it is very difficult to get a decision-maker on the phone. That is why you have to make sure you are targeting the right decision-maker. 
Reason #2:
Outbound Telemarketing Services Philippines
Creates Effective Call Script
A telemarketing campaign without an effective script is like a business with no vision. You may think that a script boxes Filipino telemarketers thus rendering them ineffective. 
However, this may only sound true when you do this in-house. Creating a call script with little to no experience in its discipline is a doom waiting to happen for any campaign. Not to mention, walking the fine line between friendly and casual and formal is tricky. 
Telemarketing companies Philippines possess the right amount of industry experience to create an efficient script. No matter what your products and services offerings are. Also, they can adjust your script as you go forward with the campaign. 
A script is a must-have for any telemarketing efforts. A telesales company Philippines can come up with the right language for your script. This is possible with practice and run-throughs. 
Reason #3:
Telemarketing Call Center Philippines
Have Experienced Callers and a Verifiable Track Record
Call center outsourcing Philippines strives in this industry because of its excellent talent pool of Filipino telemarketers. That is a fact. 
Experienced telemarketers in contact center services Philippines with a strong track record offer a higher rate of success for this kind of campaign. 
If you do this in-house, chances are, your callers aren't trained and properly motivated. Inexperienced telemarketers are a bad idea because telemarketing is a difficult job. Very few people will stick with it. 
If you are thinking that doing this in-house is cost-efficient, you better think again. Especially if your idea of telemarketers is staff with other tasks on the side. 
Companies that specialize in lead generation Philippines train Filipino telemarketers with proper phone etiquette. As well as to listen instead of jumping off the script. Call Centre Services Philippines provides them with the right tools to streamline the overall processes. 
Reason #4:
Telemarketing Philippines
Provides Managers to Supervise Callers Properly
Even experienced telemarketers need consistent and effective supervision to succeed. Supervision is key when it comes to telemarketing campaigns.
If you are doing this in-house and your managers can't get your callers, list, and everything else properly, your campaign won't succeed. 
Checking call stats and call notes daily is a crucial yet tedious task. These pieces of information are important to review progress and make mid-campaign corrections. 
Telemarketing Philippines outbound provides campaign managers to do these tasks for you. Efficiently. They review and fine-tune hundreds of calls to exact their script and flow. They keep track of how many calls your Filipino telemarketers are making to ensure they do their tasks diligently. 
Telemarketing Philippines' success relies on the series of calls that eventually leads to a successful outcome of keeping good records. 
This way in the early stages of your campaign, best practices are identified and retained. While inefficiencies are improved or eliminated. 
Reason #5:
Outbound Telemarketing Services Philippines
Uses Email Collateral to Support Your Campaign
85% of outbound telemarketing calls do not reach the key decision-maker on the first call. This percentage goes higher in-house when you are solely reliant on call campaigns. 
B2B lead generation companies in the Philippines use direct mail or email collateral to get your message in front of your prospects. Even if you reach a decision-maker on the first try, you cannot expect them to decide right there and then.
Most people will ask for more information before they reach a decision. To increase the probability of a decision favorable for your business, you must supply them with additional information.
This is also an effective way to soften up the prospects. An impactful email that supplements the conversation between your Filipino telemarketers and prospects returns a more positive decision. 
The Philippines outbound call center ensures the success of your campaign by preceding the initial call with a direct mail piece. Information that supports what has been initially relayed during calls. 
Reason #6:
Telesales Company Philippines
Capitalizes on Timing, Persistency
Timing is everything when it comes to telemarketing campaigns. No matter how compatible a prospect may be with your product or service offering if you call them at a bad time, it's bad for you.
Often it takes multiple marketing touches to crack through your prospects. Timing this coupled with persistence is the best way to convey your marketing message. 
Telemarketing companies Philippines identify the proper time to ensure your prospects are in the right mindset to listen to your callers. This also helps to consistently call and email them at their most convenient time.
This way, they can pay attention to your message. Consistency is key. When you hire Telemarketer Philippines, they can assure you that you are always in front of your prospects when the timing is right for them to make a decision. 
Reason #7:
Telemarketing Call Center Philippines
Have the Right System and Infrastructure
Systems and infrastructure are very critical pieces for telemarketing campaigns. It has to tie all of the above we've mentioned together. Infrastructure empowers Filipino telemarketers and the overall process. 
As well as to provide feedback to the campaign managers on a timely basis. This is the package or the sum of all the parts that should be able to provide you with the results that you desire. Which is higher ROI and profit. 
Magellan Solutions Offers
Telemarketing Services in the Philippines
Almost 2 decades in the industry enable us to retain valuable experience that we translate into our telemarketing campaigns services. Our service packages focus on the delivery of the desired results of our clients across various industries, globally.
Our Filipino telemarketers are well-trained when it comes to effective strategies to deliver your marketing messages to your prospects. We also ensure our campaign managers are here to supervise and assure the quality of each campaign.
Magellan Solutions has the right system and infrastructure to support our employees to ensure we can deliver what you want. 
We are also ISO 27001-certified and HIPAA-compliant. This is our badge of honor to assure you that we protect your data and information with the best security protocols.
Contact us today and let our Business Development Managers set up telemarketing campaigns that work for you. Fill up the form below!
TALK TO US!
Contact us today for more information.