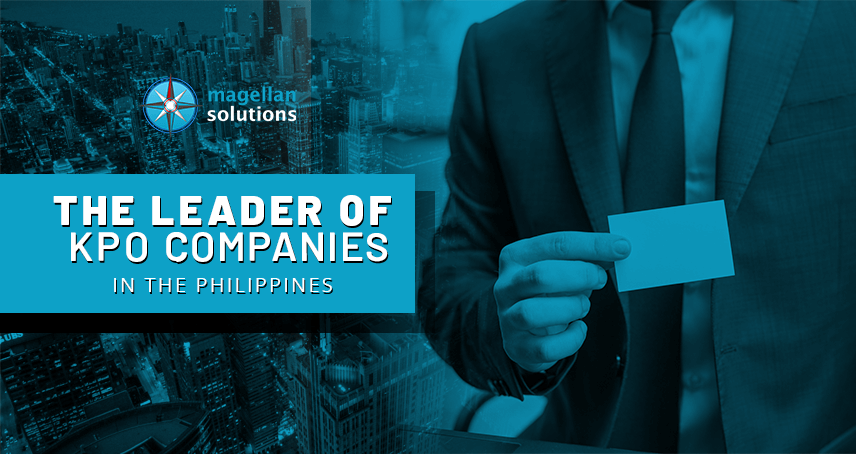 Over the past decade, the Philippine outsourcing sector has significantly evolved. 
Aside from provider customer services and support, the range of BPO services have now grown to provide solutions to high-value functions like accounting, animation, software and applications development, and medical and legal services among others. 
These services, requiring a different and specific skill set to accomplish, are often referred to as "non-voice" or back-office services – services outside of the usual call center and customer and IT support service, also known as Knowledge Process Outsourcing (KPO). 
KPO began in India during the 1980s. This was when the Philippines were just starting to plant seeds in the BPO industry. However, during the 90s, KPO took the Philippines by storm. 2018 recorded that KPO holds over 40% of the outsourcing market in the country.
Most of the outsourcing companies are in the capital city, Manila. But even this has expanded to major cities across the country, like Pasig City, Quezon City, Eastwood, and Mandaluyong City.
BPO Companies in Manila City and KPO Services Offered
KPO utilizes expertise and knowledge. Furthermore, it expects service providers to possess both analytical and technical skills. Here we have listed most of the sectors competing for the KPO industry:
Legal Services
The Philippines are already competing strongly with India when it comes to legal and paralegal services. Their main target is, not surprisingly, the United States. Because the Philippines was a US colony in the past, the laws are similar. This makes it easier for the lawyers to carry out their work.
Banking and Finance Services
One of the leading Knowledge Process Outsourcing jobs in the Philippines is in the finance and banking sector. Financial institutions provide many services, including underwriting, training, consulting, risk mitigation, and profit and loss. They also provide analytical research on financial matters, such as payroll.
Medical Services
The Philippines has over 250,000 nursing graduates at its disposal for Knowledge Process Outsourcing. 
With proper training, the Philippines is set as a leader in the healthcare services industry. 
In addition, Chinese pharmaceutical firms which specialize in research and development have set up offices in Manila. The cost of rent and operating costs in the Philippines has been a huge enticement.
Engineering Research and Development
This requires knowledge in CAD/CAM, applications, product design, and drafting and modeling.
Marketing Research and Analytics
Business leaders are scrambling to keep up with the content demands in an era where content drives marketing and sales. The Philippines is an option for many. You can find very good qualified writers at a fraction of the cost of similarly qualified writers in the US.
Graphics, Animation, and Design
The global animation industry has been growing at 20-30% over the last few years. As a result, it has created a demand for a low-cost, but highly skilled workforce. The Philippines has become a very successful animation and design outsourcing destination. By 2008, the country had over 50 animation companies. 
KPO outsourcing with Magellan Solutions
KPO benefits companies who are in search of specialized knowledge and expertise. However, companies that engage in KPO offshore also typically do so in order to reduce operational costs. Ideally, companies look to outsourcing KPO to simultaneously obtain a highly skilled workforce at a lower expense.
The rapid growth of demand for Knowledge Process Outsourcing in recent years is made possible by both advancements in technology and the increased need for staff with a certain skill set. 
Magellan Solutions provides exceptional KPO services to every industry. We offer top of the line outsourcing services that exceed expectations. So contact us today or get a free 60-minute consultation by filling up the form below!
TALK TO US!
Contact us today for more information.