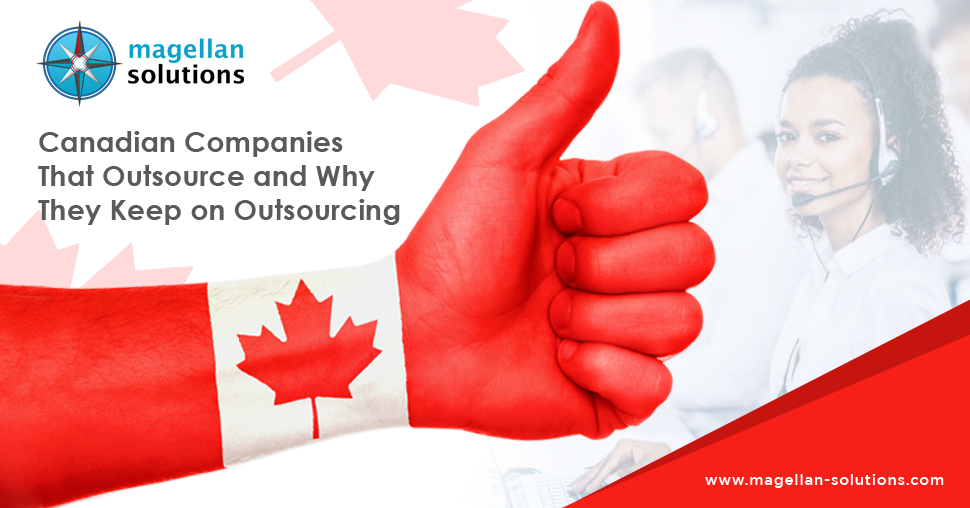 Why do Canadian companies outsource?
Globalization has made outsourcing easier and Canada is leading as a trendsetter. Whether locally, nearshore, or offshore, businesses anywhere can now easily find reliable outsourcing partners.
Here are some of the top Canadian companies that outsource and why they do it:
Canadian Imperial Bank of Commerce (CIBC)
CIBC is one of the "big five" Canadian banks. This is the result of the largest merge between the Imperial Bank of Canada (est. 1873) and the Canadian Bank of Commerce (est. 1867).
The bank uses electronic banking network to offer products and services. Many branches and offices across the globe uses this advantage. They outsource parts of their operations up to this day. 
In a statement by CEO Victor Dodig, outsourcing helps manage peaks in demand. It also ensures that work is being done.
Lastly
, it helps banks adapt to the changing needs of clients.
CIBC reports that offshoring
positively
affects their company in the long run.
TELUS
Founded in 1990, TELUS is a multinational company. They involve wide range of businesses such as telecommunications, health, safety, and security.
TELUS serves as an outsourcing company. They offer services such as multilingual customer service and digital IT services. Aside from being an outsourcer of their own, TELUS outsource from other countries.
Royal Bank of Canada (RBC)
The Royal Bank of Canada (RBC) originated in Nova Scotia in 1864. They offer financial services in Canada and 40 other countries. As one of the largest banks in the country, they have over 1,200 branches that serve around 10 million clients. 
RBC turned to outsource to keep their business flourishing. They partnered with iGate Corporation to outsource IT jobs.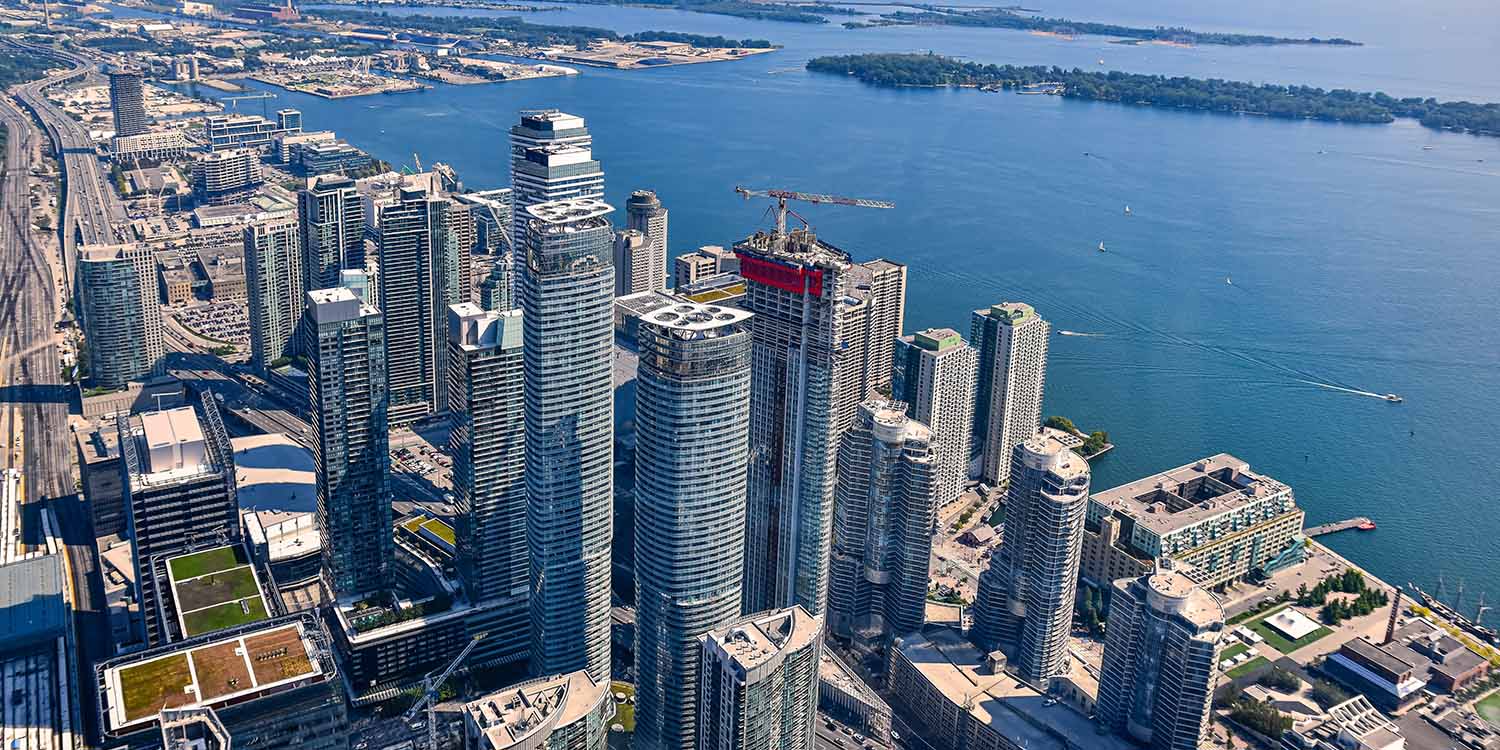 The Toronto Star
Headquartered in its namesake city, Toronto Star, or simply 'The Star' is Canada's largest newspaper. 
The Star is Canada's highest weekly circulation newspaper. 
As one of the leading publications of the country, The Star has its fair share of outsourcing jobs.
Editing

Print page production

Page design
Air Transat
Air Transat is one of Canada's biggest airlines in Montreal, Quebec. Operations started in November 1987. Since then, they have recorded 44 fleets serving 60 destinations in over 25 countries.
The airline outsources its maintenance operations such as its major C checks. Heavy maintenance work is also outsourced to a South America-based company.  Meanwhile, they are still in control of A checks. 
Bell Canada
Bell Canada (Bell) is a telecommunications company founded in 1880 in Montreal, Quebec.
Fixed Telephones
Mobile Telephones
Digital televisions
Radio broadcasting
Internet services
Currently, Bell has been outsourcing their operations to third-party partners. Outsourced work includes its Wireless to the Home program and other IT functions.
Slack
Slack Technologies, Inc. is known for the workplace communication software Slack. The company started in 2009 in Vancouver, British Columbia.  It is now based in San Francisco, California. 
The incorporation has been outsourcing jobs to Canadian firms since its beginning. Some operations are being outsourced in the Philippines.
Marketing site design

Logo design
Top Outsourcing IT Company in Ca
Canada is home to some of the world's leading software companies. It is in fact one of the leading countries for software development. The software sector accounts for some of the biggest companies in Canada to date.
Below are some IT companies that outsource network security, help desk support, IT consulting, and other services to countries like the Philippines:
Constellation Software Inc.
Constellation provides services to over 30,000 consumers, operating in more than 30 countries worldwide.
One of the major services the company outsource are their software sectors.
CGI Inc.
While not strictly a software company, CGI is an IT company involved in systems integrations, consulting, and outsourcing.
The company outsourced its  IT and business consulting services mainly to the City of Edinburgh Council.
OpenText Corporation
OpenText software applications are used to manage content or unstructured data for many types of governance and monetization requirements for large companies, professional service firms, and government agencies.
The most common service they outsource to the public is data entry services.
Kinaxis
Makes subscription-based products for large, multinational corporations.
Kinaxix outsources their platform based BPOP services mainly to New York and Ottawa.
Descartes Systems Group Inc.
Involved in supply chain management software, logistics software, and cloud-based services.
Descartes has outsourced their messaging service, EDI messaging, to other B2B agencies.
The software industry is really only a small part of the overall computer programming activity that takes place.  Many software programs created in-house for very specific uses are never sold outside of the company. It is therefore our duty to hire an exclusive individual or team once outsourced.
At Magellan Solutions, we offer software services for:
We, as your partner, hire people with the following skills in the following:
AP

Adobe

Sharepoint 

Microsoft Dynamics

VMware

Alfresco

Java
Outsourcing IT Services in Canada Industry
We have experience hiring the most talented IT professionals for our Canadian based clients. Some of our successfully outsourced services are:
Our team of IT professionals are leaders in providing quality service. We pride ourselves on finding the most talented professionals that suit your needs.
Globaldata's report, "Enterprise ICT Investment Trends 2020 Philippines" states that the (ICT) market in the Philippines will continue to grow. Despite the Covid 19 crisis, the industry remains driven by digital transformation initiatives. This is due to the local enterprises and growing customers' needs. 
The report also reveals that 84% of the Philippines enterprise would already have an ICT budget increase in 2020. This shows a big leap from 2019 which only had 66% worth of increase. 
The country's growing middle class and youth lead for IT demands. They take the technology in great regard, knowing of the benefits of premium brands.
With the IT demands taken into consideration, Alfie Amir, Principal Analyst at GlobalData, comments: "More businesses are considering investments in technologies such as cloud, IoT, unified communication and collaboration (UC&C) and AI/ML to increase operational efficiency and enhance customer experience." 
Outsourced IT Services in Toronto Trend
Toronto is a fast-growing city as it keeps attracting immigrants. With its growing population, the city has become the international center for business and finance. 
The City offers one of the world's most cost-effective business and investment climates for cities, Toronto has ranked second among 44 cities. 
But even with the top firms, most industries still choose to outsource certain services for cost-efficiency and 24-hour operational reliability.
Frequently Outsourced IT Services
Application/software development
With a dedicated company like Magellan Solutions, we give specialists you may need for:
A full team is more beneficial when you need to build a mobile application from scratch.
Web development/hosting
Web development commonly includes 
Application support or management
The outsourcing teams will need time to study 
We make sure to do in-depth research of the application for a smooth operation.
We take on the processes related to application production, design, testing as well as consulting and management services. 
Technical support/help desk
We cover your customer's entire pre and post-sales lifecycle by outsourcing technical support tasks like:
Software activations

Installation and repair

Account management

Warranty support

Quality Assurance‍

Advanced Troubleshooting

Remote assistance
We also outsource support for custom applications or any major platforms that your business integrates with.
Database development/management
At Magellan Solutions, we offer services for data entry for any industry.
Services that need database entry:
CRM systems

Content management systems (CMS)

Directories

Online training

Sales tracking

Record transactions

E-commerce shopping carts 
Telecommunications
BPO of telecom services is rapidly expanding into services that include 
In telecommunications, this is where Canadian call center outsourcing happens. We, as a BPO industry, provide trained agents to represent your company 24/7/365.
Infrastructure
IT infrastructure management is not to be confused with the broad responsibilities of IT management.
It is the administration and management of essential operational elements to utilize technology, information, and data. 
The IT infrastructure management maintains the technology that supports daily operations.
Internet

E-mail

Data accessibility
Why Do Major Canadian Companies Choose to Outsource?
Over the years, a lot of major Canadian players have chosen to outsource their operations. 
This is because outsourcing provides plenty of benefits to businesses, new or old.
According to Mario Zelaya of Majestic Media, outsourcing provided support for his company. Zelaya told CBC that he was the only employee in Canada during the early stages of his company. The rest were being outsourced and working remotely in Latin America and Europe. 
Now, Majestic Media is a  prospering Toronto-based marketing and technology company.
But outsourcing is not all about cost-cutting. Tapping into offshore talents also boosts a company's efficiency, flexibility, and competitiveness. For one, most outsourcing companies offer 24/7 services. So, offshoring, agents will represent your company round the clock. This makes it a vital strategy in case of economic setbacks.
Outsourcing also allows your business to use talents from industry hubs. In some cases, specific business specialties have developed in certain countries or locations. The Philippines, for one, has a booming BPO industry that makes it the top call center country in the world.  
Are you a Canadian company looking to outsource abroad?
Magellan Solutions is a BPO company based in the Philippines. We have 15 years of experience in servicing clients all over the world. Throughout the years, companies have chosen us as their outsourcing partner.
By treating your data with the utmost privacy and safety, we stick to industry standards. We assure you of quality service by maintaining our ISO and HIPAA certifications.
We support big and small businesses by offering flexible yet competitive prices. Our trained agents are proof that when you partner with us, you are perfectly represented. 
Contact us today to learn more about our business!
TALK TO US!
Contact us today for more information.