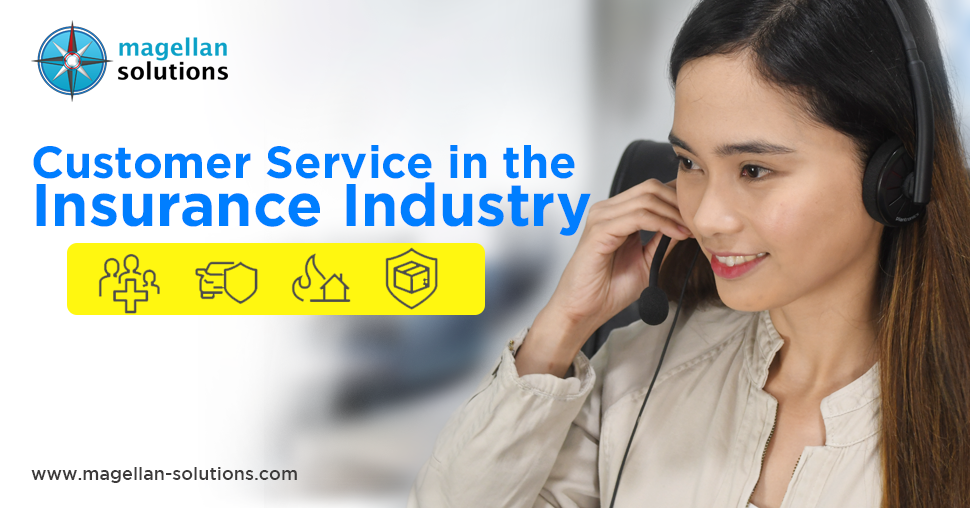 One of the keys to a successful business lies not only in the products or services but also to loyal customers. This is especially true for the insurance industry — an industry that relies greatly on its customer base. To keep the business afloat, companies from this sector should do their best to attract more customers while retaining the existing ones. This is why good customer service in the insurance industry is important. 
Securing the Future of Customers
Insurance companies provide risk management plans through contracts. They give their prospects and customers assurance that they will be well taken care of in case of unforeseen events. 
There are different types of insurance. The common types include automobile, property, health, life, burial, and disability. These kinds of insurance work when companies collect a certain amount from insurance holders. It commonly comes in a package depending on the terms agreed by both parties. 
Based on the above statements, we can see that the insurance industry is a people business. It is grounded on clients. Because of this, utmost excellence in the area of customer service should be delivered. They should always keep in mind that securing a good relationship with their clients is as important as securing the future of their customers. 
Importance of Long-Term Customer Relationship in the Insurance Industry
Although lead generation is an effective method of acquiring more opportunities, studies show that customer retention is five times cheaper than attracting new ones.
Customers, being the lifeblood of the insurance industry, should receive positive experiences when transacting with your company. If they are consistently happy with the service you provide, they become loyal customers. 
Once they develop trust with your company, they tend to spend up to 67% more. They might even promote your brand through word-of-mouth. This could be of great help to your business as many people believe in testimonials of those they personally know. Also, these positive testimonials could strengthen the image and reputation of your company.
Keys to Excellent Customer Service in the Insurance Industry
Developing a strong relationship with clients requires exceptional customer service. To help you with that, here are some useful tips to deliver excellent customer service in the insurance industry:
Establish Connection Through the Following:
Connect with Your Customers
Taking good care of your clients doesn't end at helping them get their needs and wants. They would greatly appreciate it if you would also exert effort in giving them updates and asking for their feedback and suggestions. You can make use of the data you will collect here to improve your products, services, and overall customer experience. 
In customer service in the life insurance industry, it is important to make your clients feel heard and valued, especially that the success of your business depends on your customers. A good and strong connection with them could be your way to the top.
Always be Available for Your Clients
This digital age allows businesses to provide instant responses to clients. In fact, 80% of customers are willing to use digital options for transactions.  
Because of this, clients nowadays crave for immediate answers to their questions and concerns. They want brands to be always there for them. And you, as an insurer should be available and accommodating as always. 
Interact with Your Customers from Time to Time
Don't be passive in your relationship with your clients. Take note that they want to feel that you still exist from time to time.
44% of customers around the world have had no interaction with their insurance provider in the last 18 months. Avoid relying on them to communicate. Show that you care by taking the initiative to communicate. This is one of the effective customer service strategies for the insurance industry.
Another important thing to take note of is to make your communication personalized as possible. Balance humans and technology to your business. Because who wouldn't want to feel special? Although customers are aware that it's not fully personalized, it still delivers a good mood to the receiver.
Provide Customers with the Following:
Provide Hassle-Free Experience
Simplified experience attracts customers. Provide them with personalized service to increase their customer satisfaction while simultaneously driving your business towards success. 
Try to put yourself in the position of the customers to understand them more. Consider what they want and think of the things that could make them love your brand even more in terms of customer service in the insurance industry. 
Take advantage of the existing technology to make some of the processes easier for them. Integrate programs that can answer the frequently asked questions. You can also utilize different platforms to constantly be of service to your clients such as phone, live chat, social media, and many more. 
Convenience is the key here. Being there for them when they need you could strengthen the trust and level up the rate of satisfied customers. Providing a great customer experience only shows that you truly care for your clients and it can make all the difference.
Provide Value-for-Money Insurance Package and Service
Customers seek the most cost-efficient premium insurance package while still getting the protection they need. With this, one way to show your dedication is through creating different packages and programs to make way for incentives that could give warmth to the hearts of your clients. 
To achieve this successfully, you can make use of surveys or market research. These may reveal a lot about your customers' needs and wants when it comes to insurance packages. You may also ask their preference in terms of customer service in the insurance industry. Always remember to promote these special offers or new products or services to maximize it.
In Conclusion
Insurance isn't just something nice to have. It is a necessity. Therefore, customers will always try to find the best premium insurance package available to them. And amidst the competition between the insurance companies, how will you stand out? The answer lies in customer satisfaction as well as the dedication and service of the insurance provider. This is why great customer service in the insurance industry is important. If you want to bring the level of your customer experience to greater heights, outsourcing a call center partner for high-quality customer service would be a great help to your business.
TALK TO US!
Contact us today for more information.