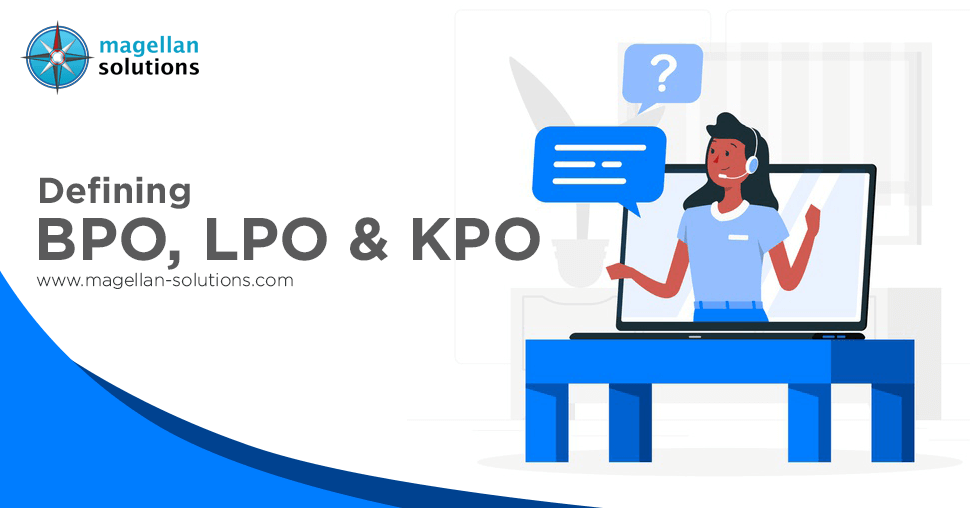 Defining BPO LPO & KPO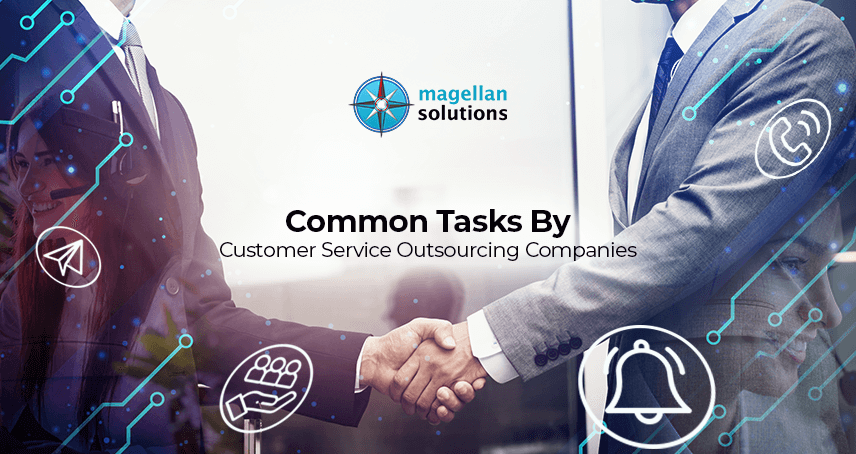 Common Tasks By Customer Service Outsourcing Companies
Why SMEs Should Outsource Call Center Services 
For small to medium businesses, relating to customers is a vital part of a business strategy. When your business grows, so is the number of your customers. Which is a good news
But, the challenge arises when you can no longer serve them well.
Longer on-hold time, unanswered queries, or lack of manpower to answer customer calls. These are major turns off for any customers. Which could lead to them switching brands and turning to your competitors. This is a doom spell out for you.
What is the best way to keep up with the customer demands and their growing numbers? At the same time keep your business on top of your game. Call center services.
An effective call center service provider can ensure smooth customer service. Quick responses delivered. All the while you focus on your business management and development. You may ask, what kind of services you may avail of from a call center service provider?
Basic
Call Center Services
In the simplest terms, your call center service provider makes the calls for you. This could be in the form of appointment reminders to your customers. Also telesales, cold calling, telemarketing, and market research.
Your call center service provider takes the calls for you. This could be in the form of telephone answering. Also order processing, customer support, and other help desk services.
You can outsource call center services from external providers. The Philippines and India as top outsourcing destinations offer these call center services.
Why Does
Call Center Services
Perfect for SMEs?
If you are a small to medium enterprise, chances are, you have limited manpower. With this manpower, you would rather focus on core responsibilities. That has a direct impact on profit and revenue. But, unattended customers can lead to your business suffering.
To avoid that from happening, you have to make sure you have effective call center services in place. You may look for concrete evidence of why this is a need. Look at these numbers.
| | |
| --- | --- |
| Percentage | What Does It Tell You |
| 65%  | Customers prefer phone calls over another medium to reach a business |
| 38% | Consumers call a customer service agent when they encounter service or product issues |
| 66% | People do more business with businesses that provide good customer service  |
| 76% | Consumers prioritize speed to resolution |
An outsourced call center service can help you deliver stellar customer service. 
Benefits of an Outsourced
Call Center Services
Whether inbound or outbound call center services, you can gain the following advantages.
Hiring employees to accommodate customer calls is often expensive.  You have to think of the time and money you have to allot. These are for recruitment, office space, salary, and benefits among others.
An outsourced call center services from Asia with lower labor wage means cost savings When you outsource from a Philippine BPO company, you are free from all thesehasslese.
Access to Efficient Call Center Customer Representatives
An outsourced call center service provider helps boost call success. As they have experienced and educated customer care representatives. BPO companies in the Philippines have talents with high-level English skills. 
Plus their neutral accent is a commendable skill Western clients find advantageous. Also, Philippine BPO companies have industry experience when it comes to customer service.
It is crystal clear that customer retention keeps any business striving. Efficient call center service contributes to your customer retention abilities. Outsourcing call center services provide you with an option to have 24/7 customer service. 
They can facilitate calls any time of the day, even after business hours. This can result in far better levels of service. Which your customers will surely appreciate.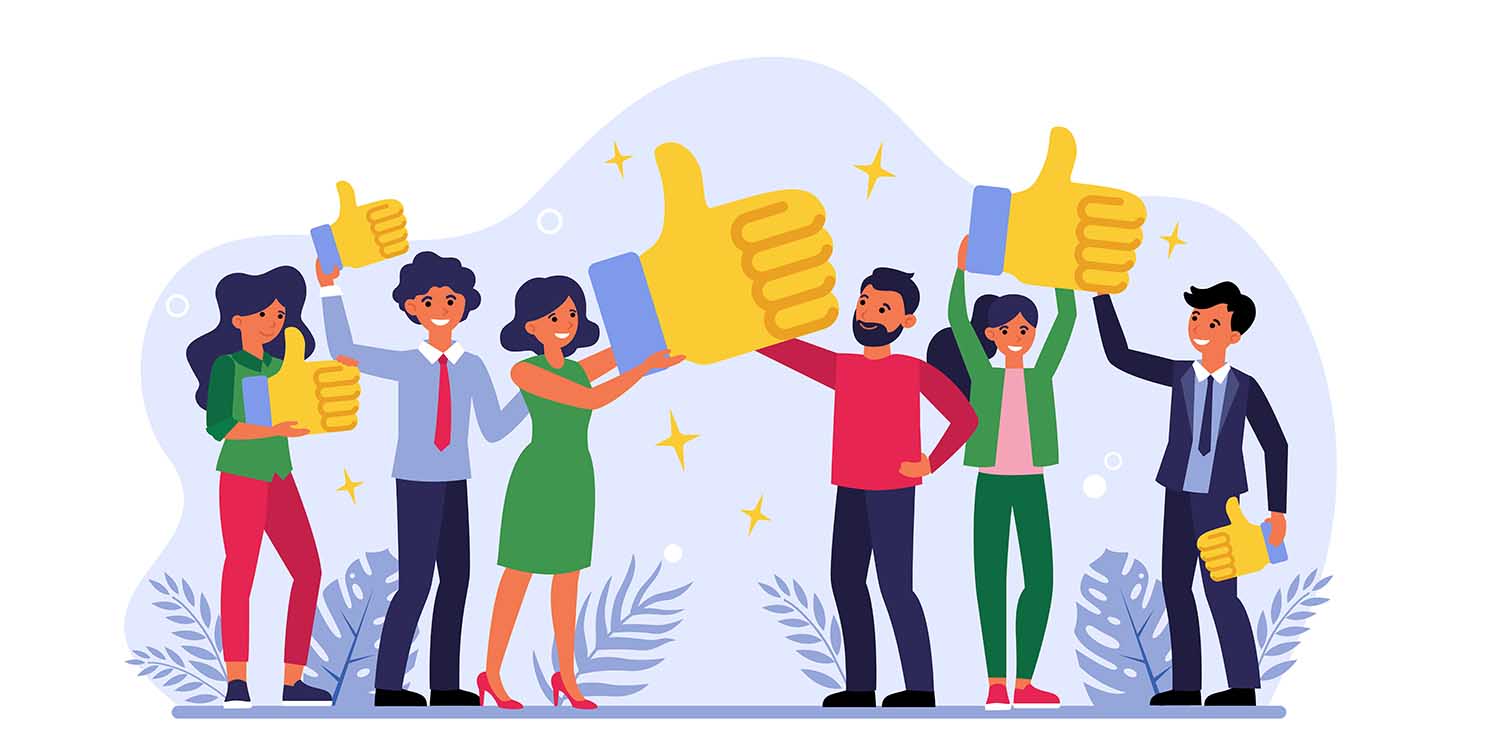 Things to Remember Before You Outsource A Call Center Service Provider
SMEs can outsource, that is a fact. You can reap tons of benefits when you outsource call center services. When you choose to do so, you must remember these key points
1. Define Your Needs: Inbound or
Outbound Call Center Services
A call center service provider may specialize in one or the other. While some BPO companies may offer both services. When you define what you need, you can shortlist the best provider for you.
This will give you an idea of what kind of agents your provider should assign to your business.
For inbound call centers, best to have polite agents. Also who can lend empathetic ears to your customers? Whether the customer reaching your business is nice or irate.
For outbound call center services, polite but assertive agents skilled in sales are a must. This is true if they have to do cold calling or telemarketing for your business.
2. Determine Your Business Average Call Volume
A good starting point would be to determine the average daily calls you receive, and then per month. Are there seasonal spikes in the call volume you receive or vice versa? Also the average duration of the calls you receive or you make. Once you determine these, you can further tailor your call center services needs.
It is worth noting that a call center service provider will give you the ability to scale up or down. This is perfect for businesses that have an erratic influx of customer calls. Scale up when there are tons of calls. Scale down when it is manageable by a small number of teams.
3. Location of the
Call Center Service Provider
Customer retention relies on how your chosen provider can deliver satisfactory service. 61% of consumers cite poor customer service experiences they stopped transacting with a business.
Also, communication issues arise if English is not the native language of your call center service provider. Furthermore, shared culture is another key to building rapport with customers. The ability of your outsourced agent to relate to your customer is an added boost for your business.
The good thing is, this ideal situation is not a rare thing to find. The perfect balance for these vital factors is the Philippines. Dubbed as the World's Call Center Capital. This proves that outsourcing call center services here are a top choice for businesses worldwide.
English fluency is part of the learning process in the country. It is the medium language for teaching from elementary to tertiary. Also, cultural affinity to the West comes naturally due to the American colonization of the country.
4. Complexity of Your Product or Service
The nature of your business can also help you to narrow down your options when outsourcing. If your product or service requires specialized knowledge then look for agents with such qualities. This is to ensure they are efficient when interacting with your customers. 
For example, if your business is in the healthcare industry, then an agent with medical knowledge and experience would be ideal. Depending on your business, some certifications are a necessity.
This is true for healthcare where HIPAA compliance is a must. For financial institutions, PCI Level 1 is for credit card information processing.
Knowing these factors and awareness of necessary certifications will ensure security. Information and data security should be a priority when outsourcing.
5.
Call Center Service Provider
Performance
Outsourcing call center services is an investment, not an add-on. Thus it is critical to choose who you will partner with. Once you shortlist your top choices, you can ask for their performance. You can zoom in on their experience in the same industry or same business model you are in.
Things to consider is that it is a best practice to answer calls within 20 seconds. The average call duration should be 4 minutes. Also an average of 70%-75% of callers issues resolution on the first contact.
These figures are a good number to serve as your benchmark. Furthermore, focus on their consistency when delivering the service you want to avail.
6.
Call Center Services Pricing
There is a clear difference between inshoring and offshoring. Inshoring means you have to pay for call center services adherent to your country's labor wage. For the Western call center services provider, it ranges from $22-$40 for an agent's hourly rate.
When you outsource call center services offshore, it would only range from $6-$8 for an hourly rate. Imagine the cost you can save when you choose to outsource offshore.
But, keep in mind that affordable does not mean low quality. It is always up to you to choose the best call center service provider to suit your needs.
Magellan Solutions: A Top
Call Center Service Provider
We have over 17 years of impeccable call center services industry experience. We provide continuous training for our agents so they can deliver quality performance for your business. Magellan Solutions is ISO-27001:2013-certified and HIPAA-compliant. We ensure information security is in place when you outsource your call center services with us.
Contact us today for your free 60-minute business consultation. Fill up the form below!
TALK TO US!
Contact us today for more information.