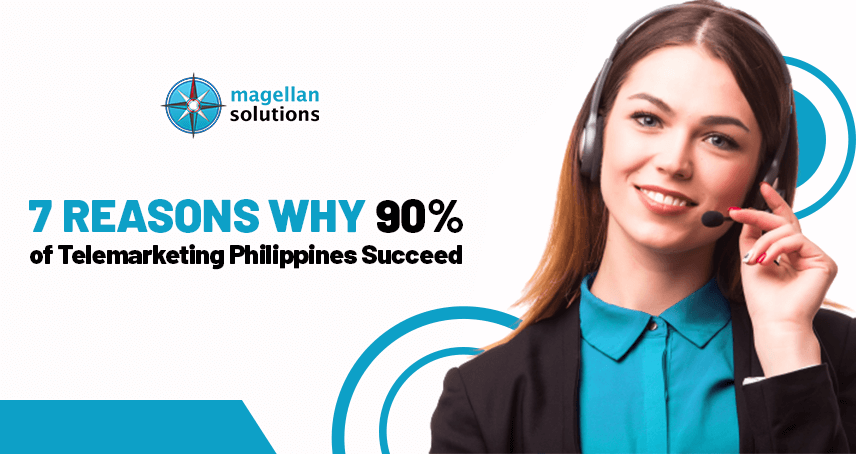 7 Reasons why 90% of Telemarketing Philippines Succeed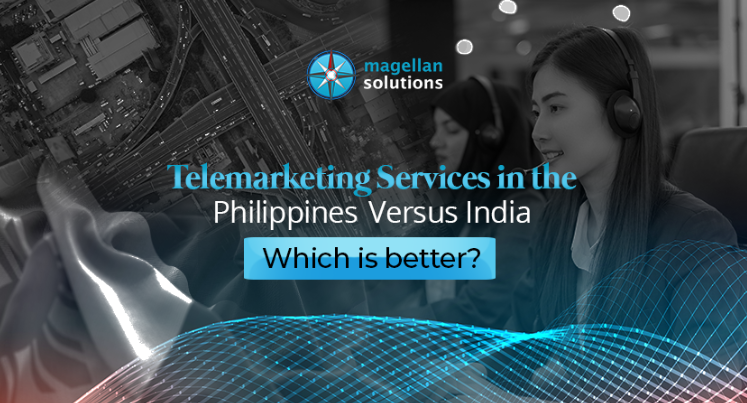 Philippines vs India: Who Is The Best Telemarketer?
What is the
answering service for small businesses cheap
options?
Pricing varies. Most services charge by the minute or charge a monthly subscription. Some employ long-term contracts. But this is uncommon. Whichever model you choose depends on your call volume, the features you need, and how long you intend to work with a service. 
What is an Answering Service?
An answering service is a company that answers phone calls on behalf of another business.
That's it, that's the straightforward definition. What it doesn't capture is the many differences between providers, types of professional answering services, and the impact an answering service can have on your business.
Depending on what kind of solution you choose, using an answering service can be so much more than paying someone else to pick up the phone.
A high-quality professional answering service can present your business in a positive light to new and existing customers, improving your brand image as well as customer satisfaction and retention rates. And the best-answering service providers create meaningful, personal connections with every caller, ensuring your business stands out as truly attentive and customer-centric.
Answering Service Benefits
Everything in today's world is based on the foundation of connections. We communicate via audio, video, and text. We can also communicate via email. Now, more than ever, it's simple to stay connected. And this unprecedented ease of access has completely transformed the way business is conducted in our modern world.
 Make Your First Impression Count
Many of the people that call your company may be contacting you for the very first time. We are all aware of the importance of making a good first impression, and what better way to make a good first impression on potential consumers than by using a professional reception-style answering service? A cheerful voice will greet callers and ensure that they have a genuinely positive experience while also feeling assured that their message will be delivered correctly and efficiently.
The receptionists at the service can frequently answer simple questions, saving you the time and money that would otherwise be spent dealing with a large number of questions. Typical inquiries include questions about your business hours, products and services, and whether or not you are available to return a phone call.
Additionally, certain answering services are focused on providing reception services for specialized businesses, such as the legal, medical, or financial sectors of the corporate community. This implies that employees who answer your calls and field your messages will have received industry-specific training and knowledge, further enhancing the legitimacy and consistency of the receptionist service you have decided to use.
2. Never Miss a Message
The inability to read your messages while on the line with a customer can prove to be an expensive mistake. Voice mail inboxes become overflowing, rendering them unstable and needing continual monitoring.
An answering service provides your clients with the ability to always speak with a competent person and, if they so want, leave a comprehensive message on your answering machine. A message answering service, as opposed to having a live receptionist on staff, is unquestionably the most dependable method of receiving messages.
The ability to reply to consumers promptly leaves a lasting impact on both new and existing customers. You want to demonstrate that you are on top of things, that you treat every customer call seriously, that you are completely dependable when it comes to communication, and that a virtual receptionist can assist you in accomplishing this aim effectively.
Of course, the answering service can only perform half of the work; you'll still have to pick up the phone and return the calls. Even yet, having half of your work done for you is a very good thing to have.
3. Save Time
When you leave work behind and rely on an answering service to handle your calls, vacations can become vacations all over again. If you want, you can direct your provider to send no notifications at all, allowing you to disengage from your professional life. With cell phones making it practically difficult to take a break from work, that's a luxury few people can afford nowadays. However, you will still have peace of mind knowing that any calls received while you are gone will be handled professionally back at home.
Of course, features such as call forwarding are always an option, but you will be able to choose which calls you want to be forwarded to you and which calls you'd want to handle yourself when you return to work. Because an answering service allows you to completely personalize your availability, it's the best of both worlds for many people.
No matter if you choose to employ an answering service or not, it is evident that there are numerous advantages to doing so! Hopefully, with a little investigation, you will be able to locate a service that will fit your requirements.
Answering Service Features
Below is a brief definition of the features we know you need:
Live Answering
When most people think of an answering service, they think of live answering, which is when an agent picks up incoming calls and interacts with customers on a client's behalf. Agents often act as if they are employees of the business they are answering calls for. Basic live answering service small business consists of greeting the customers, requesting the caller's info, and then forwarding the caller's name and message to you, the answering service client. Other services, though, may answer customers' questions or assist customers with certain tasks.
Message taking
Commonly included in even the most basic services, message taking is when agents record the caller's name and info and forward it to one or more points of contact you've provided for your business.
Call transfers
Many answering services can transfer calls to a client-provided point of contact when needed, whether the caller requests a transfer or the agent simply cannot assist the caller further.
Customer support
Some services can answer your customers' questions and field complaints from callers, acting as an outsourced type of customer support.
Order taking
Some answering services help customers place e-commerce orders by walking them through your business's online store, capturing payment information, and even sometimes processing the order completely. Some agents can upsell or cross-sell products or services to consumers.
Appointment setting 
If you need help with setting up and managing appointments, some answering services can do that for you using a shared calendar. When an agent sets an appointment with a caller, you're notified automatically via the calendar, email, text, or all three.
Email and text notifications
Answering services will notify you of new calls, messages, and other updates via email or text message.
Live web chat 
Through the service, you can implement and manage a live chat channel on your website, which gives customers another way to interact with your business.
Client Portal
Some answering services maintain client portals that include account information, the ability to run reports, and customization options, such as changing the call script or adding new features.
Top 5 Virtual Assistant
Phone Receptionist
Service Providers Globally
Paying for business answering services can earn your small business money. Yes, hiring a virtual receptionist does cost money, but having a live person answer your business phone and route calls, take messages, and schedule appointments for you can massively increase customer happiness and retention.
All of that means more money for your business, which is great. Even better is that all 5 of the services below will provide that for you at less than the cost of a full-time in-house employee.
1. RingCentral
RingCentral is a cloud-based phone system that offers business answering services. It structures its service offerings in 2 tiers: for small businesses and enterprise clients. 
RingCentral's auto-attendant functions like an AI virtual assistant telephone answering service. It connects incoming calls to the correct department or desk in your company through an automated menu of options. 
Furthermore, RingCentral also offers 24/7 support if you're ever stuck.
With over 100 app integrations, including Google, Salesforce, Okta, Microsoft, Amazon, and Box, RingCentral is pretty versatile and integrates into most company workflows seamlessly.
2. Abby Connect
Abby Connect is an incredibly popular live telephone answering service for small businesses. They offer English/Spanish bilingual receptionists, voicemail to email, custom transfer tunes, and unlimited voicemail boxes and recordings. They also have live call answering 24/7.
3. Pat Live
Pat Live is a popular phone answering service that offers a 14-day free trial and several service packages. The bigger the package that you purchase every month, the more services that are included with those minutes. 
The largest package includes up to 15 phone numbers.
4. VoiceNation
VoiceNation is rated the number one live receptionist service in the United States and has won several awards, including Top Call Center Services 2019 by Clutch. While VoiceNation works with megacompanies like McDonald's, Dell, Adobe, and Delta, they have service packages that are structured specifically to meet the needs of small businesses like yours.
24/7 call answering service mobile by bilingual English/Spanish virtual receptionists, order processing, a mobile phone app to manage your account, appointment scheduling, and call patching are some of their most popular service options. 
5. Magellan Solutions
There is so much that we can offer from our live virtual assistants. We decided to list them all in more detail below along with the wide range of clients we encountered.
How much does it cost to hire a virtual assistant
telephone answering service
?
There's no standard rate for a part-time or a full-time virtual assistant. They can charge anywhere between $1 to over $100 per hour.
However, a virtual receptionist for small business costs largely depends on various core factors. To help you out, we listed down the key factors that affect our virtual assistants and their costs.
Tasks
United States
Philippines
General Administrative Tasks

Basic clerical work, receptionist duties, plus occasional research and writing

$20-35

$2-6

Marketing

Social media marketing, email marketing, content writing, content marketing, and blog management

$18-30

$4-6

Analyzing data and creating marketing strategies

$38-50

$8

Copywriting

Direct response copywriting

$65-110

$12-48

General copywriting

$50-70

$4-12

Project Management

Plan, budget, and execute projects within the available time and manpower resources

$30-100

$9-24

Web Development

Maintain website, clean up any broken links, HTML and coding upkeep, performance tracking and improvement

$35-110

$4-10

Graphic Design

Basic photo manipulation and retouching

$30

$3-6

Print and digital, branding graphics, ads, web layout, UI design

$35-100

$4-7

Motion graphics and animation

$30-150

$7-10

Video Editing

Splice together pre-shot footage, add transitions, effects, and animations

$75-150 per project

$3-15

SEO Specialist

Develop an SEO strategy by studying your brand

$45-65

$4-8

Implement existing SEO plan, analyze results, perform maintenance, and suggest changes

$50-90

$5-12

Webinar Creation

Webinar design

$40

$4

Full promotional assistance

$45

$10-12
Low-cost call answering service
for different industries
Think about the technical needs of your business based on your niche. Magellan Solutions virtual assistants with matching knowledge and experience are more effective, credible, and efficient in communicating your brand to your audience.
Listed below are some of the industries we serve and the prices of VAs:
Industry
Tasks
United States
Philippines
Healthcare

Content writing, copywriting, transcription, coding, review

$25-50

$3-8

Engineering and Architecture

Drafting, 2D/3D design

$35-80

$6-10

Solution, management

$35-185

$10-12

Law

Legal content writing, legal document and trial preparations, legal transcription

$30-110

$8-20

Gaming and Software

Game development

$30-80

$6-21

Mobile development (Android and iOS)

$35-80

$4-10

Quality assurance

$40-60

$5-10

Real Estate
Listing research, social media management, social media marketing, graphics editing, personal assistance, writing

$35-40

$3-5

Property lead, investor and banker list, comps reports, property research, credit analysis

$40-100

$10

Finance

Accounting, bookkeeping, payroll

$40-75

$4-10

Xero, QuickBooks, financial management

$45

$10-21

E-commerce

Product research, listing writing, optimization, inventory management

$45-65

$4-8

Web store management

$50-90

$7-10
You don't always get what you pay for when it comes to outsourcing because most times, you get so much more. So if you are looking for the best virtual receptionist services rates that will allow you to get the competent help that you need without running the well dry, consider hiring a Magellan Solutions professional with the matching skills.
Did we miss anything? Let us know by contacting us!
TALK TO US!
Contact us today for more information.