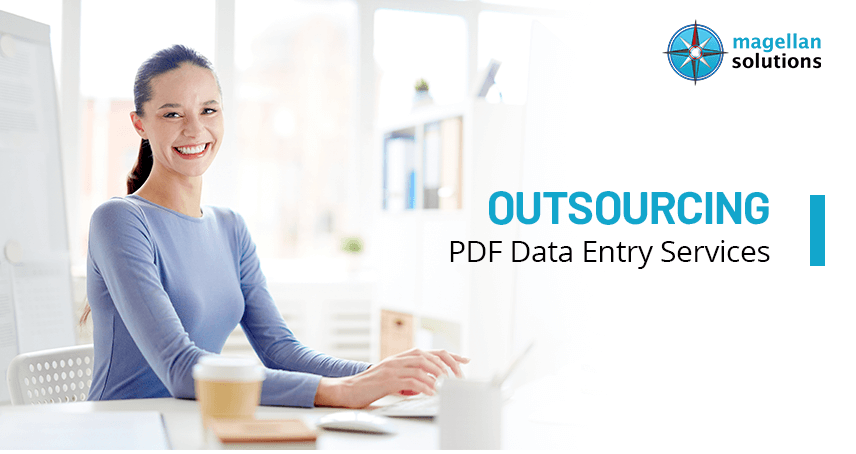 Outsource PDF Data Entry Services To The Best Data Entry Clerk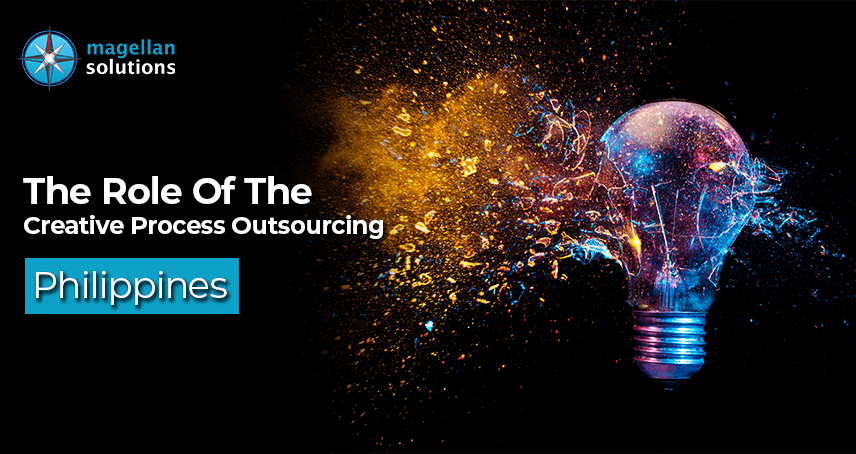 The Role Of The Creative Process Outsourcing Philippines
Before dealing with an outsourced phone support provider, you should check their contract for your business.
Looking for an affordable and quality outsourced phone support provider is challenging because you need to compare many BPO companies. Many third-party service providers offer services to SMEs. And there's no stopping the rise of their number.
This industry is an ever-growing sector with a market value of $131 billion in the U.S. alone. It's proof of how many companies compete for your business. So it would be best to filter which company is the right match for you.
Aside from pricing, it would be best if you considered whether they fit your business perfectly. That is why it is essential to check their contract before signing anything.
Although many have meager prices, most have various terms and agreements. You must check all must print to ensure you understensureontract you're signing.
This article will check BPO companies' different contracts and what suits SMEs. Let's check it out:
Per Minute Package
This is one of the most popular contracts for BPO companies. Most third-party providers offering an inbound call center service prefer to charge their partner per minute. 
This is preferable for small businesses with a small to medium volume of phone calls. The estimated charge per minute of a Philippines BPO company is $0.35 – $0.45.
So, if you have more or less 40 calls (CV) per day and your normal average handling time (AHT) is around 2 minutes, then a BPO can charge (T) you for:
T = CV x AHT x $0.35 – $0.45
T = 40 x 2 x $0.35 – $0.45 = $28 – $36
Therefore, your daily rate when you outsource is between $28 – $36. 
Now, this kind of contract is ideal if you know the AHT of your operation. You can determine and budget your fund if you have that information. 
However, if your call center requires a long conversation with your customer, this contract is not for you.
Examples of companies that might not gain an advantage with per-minute contracts are logistics and e-commerce customer service. Their phone support requires much time since they must explain products and delivery status to their consumers. 
Hence, their BPO partner might charge them more.
Another thing to look out for is the call increment. Some have 10 seconds, while others go as high as 30 seconds. For instance, if you have a 30-second increment, all calls over 2 minutes will turn into 2.5 minutes.
Those extra 30 seconds will pile up and cost you more.
Per Agent Package
The per-agent package is the same as a dedicated call center service. You will hire your team to focus on your brand and meet customers' needs. 
Besides that, you can personalize your agent script and overall identity. This is one of the reasons why most companies outsourcing prefer to have their offshore in-house team.
However, a more significant contract package requires a more excellent price. One dedicated phone support agent in the Philippines has an annual salary of $7,395. 
So, if you need three calls, your base rate is $22,185 or $1,850 monthly. The per-minute package is still much more affordable, as having 40 calls with an AHT of 2 minutes will only cost you $1,100 monthly.
Another thing you should worry about is the attrition rate of the BPO company. It would be best to look for a BPO company with the lowest attrition rate to have a per-agent contract package. 
Partnering with a third-party service provider with a high churn rate will topple the productivity of your operation. 
The ideal attrition rate for a call center company should be below 26%. You must spend another $5,000 – $7,500 to hire and onboard new employees.
When an agent leaves your outsourced phone support, BPO companies must look for another agent to train. It usually takes a month or two to teach them. Meaning your service will be significantly affected by any changes in a dedicated call center model.
Annual Contract
A fixed price rate is your option when you don't know what contract to choose. Regardless of the call volume and productivity rate, there will be no changes in the price rate because of the contract. 
Commitment is the main reason some SMEs choose to have an annual contract. They want to secure a year of phone support to keep this off their mind. They instead focus on other business matters than worry about the monthly rate.
The expertise of the BPO company is essential when signing a long-term deal. You don't want your company to be an "experimental" business for a start-up call center firm. Checking the tenure ship of their employees won't hurt their credibility.
An average call center agent is roughly 30 years old. Meanwhile, employees aged 20 – 24 years have an average of 1.1 years of experience in call centers. Furthermore, agents who are 25 – 34 years old have an average tenure of 2.7 years.
If you decide to sign this kind of deal, you should know a way out just in case. Your contract should include an opt-out clause to protect your company from losses. 
There might be instances when your call center operations can no longer support your business. Therefore, you need to cut it loose before it affects your business further.
Another thing that you should consider is the flexibility of the contract. Forget about the opt-out clause if you don't have it. 
What's critical is your contractor's ability to change something in the agreement if deemed necessary. Like the number of agents, you need for the operation.
Monthly Contract
Like the business above, a monthly contract also gives y peace regarding fixed pricing. The good thing about this is you always have the option to continue or stop the call center operation every month. 
This is perfect if you're still unsure whether you want to invest in a full-time phone support service.
The monthly contract is also preferable for companies that have peak seasons. For example, an eCommerce company could have 100+ calls daily during Christmas. 
Thus, dealing with a phone support provider at a per-minute rate might be inefficient. This could cost you a couple of thousands of dollars due to erratic call volume during these seasons if you have per minute rate.
The rate starts at $100 per month. The final cost will depend on the number of agents and software you use. 
They will also charge you for the agents training the campaign. Typically, the cost of the training is 20% to 30% of the hourly rate during the live operation.
Choosing this kind of contract has its downside too. BPO companies could change the terms of the agreement in the contract, which might not favor your business. 
On top of that, there's a constant hassle in reviewing and signing the paper works every month. Renegotiating what's inside the contract to improve your operation further would be best.
Performance-Based Contract
This kind of contract has no definite computation for the BPO rate. Everything will depend on the capability of the agent that you will hire. 
You can set a based price point and compute the final rate depending on their productivity. Of course, you must develop metrics to meet whenever you have this kind of agreement.
You should consider your company's return on investment (ROI) when going for this business model. You're risking some of your business by highlighting your target key performance indicator.
For example, in cold calling telemarketing, the basis of your performance-based contract is your agent's total number of outgoing calls. 
Let's say you have a quota of 80 calls per day. So, there's a possibility that your cold calling agents will perform incoming calls without really pursuing the prospective clients. It is because all your concern is the number of daily calls they make.
However, if you want to monitor the performance of the quality, then try to set the basis of the rate on their closed sales. Your agents can have a commission-based salary according to their daily revenue.
How to Compute an Agent's Salary Based on Daily Revenue?
When getting the salary of the agent (AS) based on daily revenue, you need their calls per day (CC), average closure rate (CR%), and the revenue per sale. Then multiply this by their share per closed sales (S%)
For this example, your agent can call 35 customers per day with a closure rate of 60%. Moreover, the revenue per sale is $500, and their share per close sales is 20%.
So,
AS = CC x CR% x R x S%
AS = 35 x 60% x $100 x 20% = $420
An agent with this productivity can earn a $420 daily salary. This rate can go higher the better the closure rate is.
The good thing about this kind of contract is that you can encourage your agents to perform better. Better productivity means faster growth for your business. 
However, this business model is not advisable in the long run. You might end up paying more than what you should've if you have a large team to operate in the future.
Prepaid Call Center Package
This is the least popular contract here on this list. Technically, no "contract" is involved when you get a prepaid call center package. You will buy a definite amount of time from a BPO company that you can use anytime.
Some companies we found that offer this kind of package have a starting price of almost $400 for a 300-minute phone time. This business model applies to companies doing a one-time marketing campaign.
You can spend 300 minutes calling prospects to market your service. There's no need to worry about extra charges like contact increments or performance compensation when you have this contract.
Of course, this is unsuitable if you want to establish a long-term call center operation. You will need to monitor the remaining minutes to ensure your service's continuity. It's a hassle and counterintuitive process at the same time.
Must-Have Terms in your Customer Relations Outsourcing Contract
Aside from the type of rate, here are some of the terms that your outsourcing provider must include in the contract:
Call Center Training

Dedicated Workstation for Your Operation

Cloud-based Information Sharing

Regular Quality Assurance

Continuous Software Upgrade

Fortified Data Security

Non-disclosure Agreement
You need to check every contract detail as some call center companies charge their business partner extra for training and software upgrades. Some don't have cloud-based information sharing; therefore, it might be hard to forward any data. 
Besides that, you need to check the capability of the company to safeguard your sensitive information. Look for a call center partner with a certification from trusted standardization bodies like ISO and HIPAA.
10 Questions to Answer Before Signing a Contract for Outsourced Customer Support Services
When you have the contract in your hand, read every detail to avoid misunderstanding. Before signing it, make sure that you correctly answer these questions in your mind:
What services am I outsourcing?

What am I risking by outsourcing my business? Is it worth it?

When do I need this outsourced call center service? Days? Weeks? Months?

What are the processes s and procedures before the actual live operation?

What company am I using? Are they trustworthy?

Who's more in charge of the outsourced agents?

What are my key performance indicators? Will I achieve it in the given time frame?

What are my backup plans if outsourcing doesn't work?

Does this BPO company want to be my partner or a provider?

What areas of my business will improve after outsourcing?
Once you answer these questions and you're satisfied with your answers, then that's the time that you can sign the contract. 
Where to Find Customer Support Outsourcing Companies for SMEs?
If you are a small or medium business looking for an outsourced phone support service, go to Magellan Solutions. We have over 17 years of experience providing services for SMEs from different industries.
Here are some of the phone support services we're offering:
We are an ISO-certified BPO company that strictly follows a high standard of service from recruitment to the onboarding process. Besides that, we guarantee fortified protection for your data. Our tech support team has different security protocols to prevent online breaching.
Our Business Developers can help you set up your key performance indicators (KPI). KPIs will guide you and monitor the progress of your business with us.
We also offer guaranteed flexible pricing options based on several factors like service and number of agents you need. Magellan Solutions understands that start-up businesses have limited funds for outsourcing services.
Contact us today and get a free 60-minute business consultation. Please fill out the contact form below.
TALK TO US!
Contact us today for more information.