What Are The Best Call Center Outsourcing Companies in USA For Your Business?
There are a lot of companies outside the country that offer call center services. However, it is hard to look for call center outsourcing companies in USA. It is because of the high labor fee in local call center agents.
The estimated cost in outsourcing in a US company is $22 – $35. Still, it is still better than putting up a team for an in-house customer support care. When you are planning to create your own team, you need to consider a lot of things.
You have to build their own office space and provide their own equipment. Meanwhile, outsourcing companies can support you with these requirements. They will also take care of the payroll support and other benefits.
There are several categories to qualify as the best call center company in the USA. We need to consider the price, range of sectors it serves and convenience. In this article, we will tackle all these categories to see which company is the best for your business.
With this in mind, what sectors in the USA outsource the most? Let us take a look at some of it:
Information Technology Sector
More companies are relying more on information technology (IT) to conduct their business practices. They can use these to access larger market research. Besides that, they can use the Internet as their main store to display all of their products. 
Because of its popularity, IT development and maintenance becomes very expensive. This is the reason why many corporations are considering outsourcing this service. They can save more money. Additionally, they do not have to worry about consistently updating their software.
Information technology is the most outsourced task for American companies. It consists of 72% of all business outsourcing surveyed by Deloitte. Majority of the respondents have a sales revenue of $1 billion or more. This goes to show how important the IT sector is for any multi-billion business. 
Finance Sector
This industry is the second most outsourced function in the USA. Many BPO companies are offering accounting assistance to businesses. Due to the expensive professional fee of CPAs, many choose to do this method.
This is very evident for many large corporations. Managing their finances is a nightmare for every accounting firm. You need to hire a lot of people in your accounting department. More employees means more budget for their salary. This is applicable for start-up businesses who do not have any background in financial statements.
Another important reason to outsource your financial record is to prevent fraud. It is not easy to influence any external bookkeepers in manipulating budget records. All in all, it is the most cost effective way to cut the budget and to manage financial function. 
Sales and Marketing Sector
The top 2 most outsourced industries focus on the support team. However, the sales and marketing outsourcing is on the operations part of your business. There are several functions that you can outsource for the sales and marketing department.
First is the lead generation outbound call center. This service can help you in finding possible clients for your product. The agent will perform an outbound call and introduce your service to the client. It is a good way in proactively creating a bridge between your customer and your product.
Another service that you can outsource is your inbound sales team. They can assist customers in placing any orders. Some customers like to talk to a person when purchasing anything online. They can have a sense of security whenever they are talking to a live person. There are still a lot of services that you can outsource to any BPO companies.
Administrative Sector
Another service that you can outsource is your back-office. It consists of everything from human resource to payroll. BPO companies can organize your record system to make it easier to compile. 
Besides that, you can spare yourself a lot of space because you will just forward data to a third-party provider. There is no need for a pile of cabinets for your paper works. On top of that, BPO companies have advanced software to facilitate all your documents. There is no need for a head-scratching research whenever you need to see some business records.
If security of your data is one of your concerns. There are outsourcing businesses that have sophisticated security protocols in order to protect them. Look for a BPO partner with an ISO certification. This will ensure you that all of your information is safe with them.
Medical Sector
The current situation of global health makes the medical sector one of the growing outsourcing industries. Many clinics and hospitals are now relying on the BPO industry in the majority of their tasks. The ongoing demand to focus on medical needs encourages them to outsource many of non-medical tasks.
One of the most outsourced tasks is the appointment setting. Call center agents will contact your patients to remind them about the existing schedule they have with your doctors. Aside from that, they can also organize your doctor's schedule. It helps a lot in rotating your medical workers to have someone on shift 24/7.
They can also work on the answering service of hospitals. Contact center agents can filter the calls and only for what is important. They can answer basic questions about their medicine and the schedule of a particular doctor. Besides that, they can function as a customer service representative too.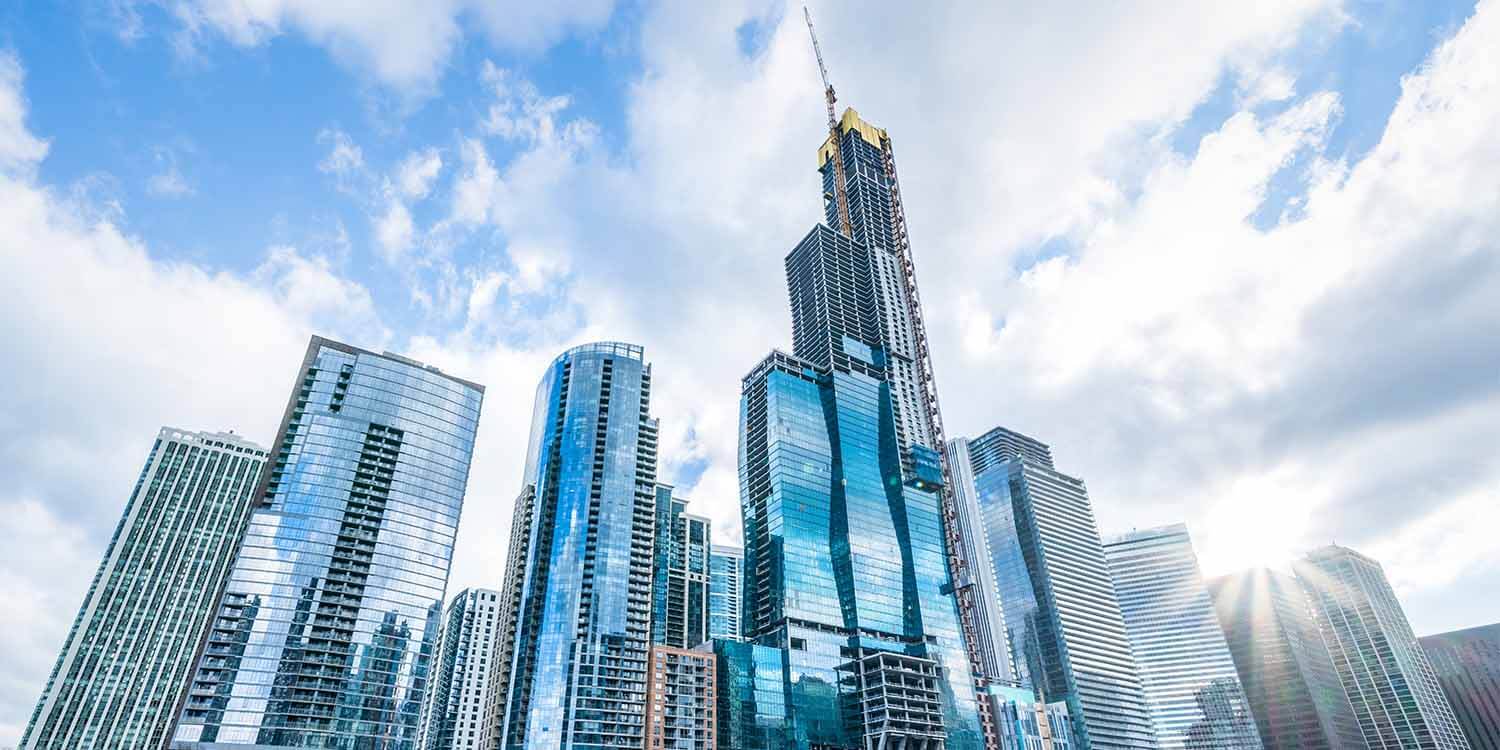 Types of Call Center Outsourcing Services in USA Per Location
Knowing what industries are outsourcing the most is one thing. Another factor you need to consider is the place where you want to outsource your business. Let us take a look at the three types of call center according to the location of the BPO.
Onshore Outsourcing
Onshoring is a method of outsourcing or partnering with a company in your country. It's like creating your own in-house team managed by other companies. Other companies may go with this type as it is easier to deal with onshore businesses. There is no time difference and you can visit the facility anytime. Working culture is also not a problem.
Generally speaking, customers prefer to talk with people who can relate to them. This is when onshore outsourcing becomes beneficial. Since they are living in the same country, it is easier to relate to customers about everything. 
They can build a rapport by talking about the weather or the traffic situation before the actual transaction. This is something nearshore or offshore call center companies can't do. 
It is a perfect outsourcing type for owners who want easy access with the agents. However, if the main reason why you're outsourcing is to save money, then this is not for you. The cost of living in the USA is quite high which corresponds with the salary of any worker. The only budget cut it can give you is the office space for them.
Nearshore Outsourcing
If you want to outsource your business but don't want to do it in a far away country, then nearshore is for you. The usual destination for this type of outsourcing is Eastern Europe. There are several companies there that offer IT support and customer service. 
This is perfect for companies who want to save a minimal amount in their budget while maintaining their service quality. They almost have a similar culture with Americans. Eastern Europe countries also have highly skilled web developers to help you with your IT needs. On top of that, their English speaking skills are excellent. 
Time zone difference is also not an issue as Eastern Europe is only a few hours away in the USA. You can also distribute any request faster compared to outsourcing it in Asia countries. All in all, nearshore is like a middle ground for onshore and offshore outsourcing.
However, this type of service is only recommendable for project-type transactions. As long term service may not be cost-efficient. As the demand grows higher, so is the price. Again, you are only saving a small amount in outsourcing in a nearshore company.
Offshore Outsourcing
Offshore outsourcing is the most popular outsourcing type among the three. It is because you can save tons of money when you outsource in Asia. The most common destinations if you want to go offshoring are India and Philippines.
India is the largest outsourcing country in the world. It is because of their 1.3 billion population. Many Indian citizens work in the BPO industry. On top of that, they have one of the best technical support agents out there. They can assist customers in the majority of their technical concerns. They are much affordable compared to onshore and nearshore.
On the other hand, the Philippines is the Call Center Capital of the World. It is the industry that provides the most revenue for the country's economy. The government support is overwhelming too for aspiring call center agents. They are experts in almost every field of outsourcing from IT support to customer service.
Although offshore offers a lot of advantages, there are also some pressing disadvantages. One is the time difference. It plays a big factor especially in communication between businesses. Language barrier can be an issue too. However, there are some Asian countries that have excellent English speaking skills.
Call Center Services Outsourcing in USA: Nearshore vs Offshore vs Onshore
Nearshore, offshore, and onshore outsourcing offer advantages and disadvantages for your business. Let us compare the three types of outsourcing:
| | | | |
| --- | --- | --- | --- |
| | Nearshore | Onshore | Offshore |
| Time Difference | 5 | 5 | 2 |
| Cost-Efficient | 1 | 3 | 5 |
| Expertise | 3 | 4 | 5 |
| Manpower Available | 4 | 4 | 5 |
| Language | 5 | 4 | 3 |
| Software | 4 | 5 | 5 |
*Legend
1 – Very Poor
2 – Poor
3 – Average
4 – Good
5 – Very Good
While some of the criteria are already obvious like cost-efficiency and language, others need an explanation. 
For the availability of manpower, Asia is the largest region in the world. As stated, most of their people are working in call center companies. Their governments are also conducting training to prepare them in this industry. This means that when you outsource, they already have knowledge in the outsourcing industry.
It is also applicable in the level of their expertise. BPO companies are continuously developing their method to improve their service. They are conducting several system upgrades to boost their marketability.
It is also worth noting that nearshore outsourcing has an average score on these factors. This goes to show that they provide pros and cons present in both onshore and offshore outsourcing.
Call Center Outsourcing Vendors for SMEs in USA
It is hard for a start-up company to trust any outsourcing business, whether nearshore, onshore, or offshore. That is why it is important to look for BPO companies that care for the development of their partners.
If you are looking for a BPO partner to support you, then Magellan Solutions is perfect for you. We have a wide range of services that will surely fit with your company.
Magellan Solutions also has an ISO/IEC 27001:2013 Certification. It ensures your company's sensitive data is safe in our system. Our expert team provides security measures against phishing and data breach.
Our pricing is also very flexible too. We have a Full Force Implementations Department to guide you in determining the KPIs you want to track. You also don't have to worry if you don't know how people you need as we can help you with it.
Although Magellan Solutions main headquarters is in the Philippines, we also have facilities in the USA. You can visit our offices in Brisbane, California or Melbourne, Florida. Just call or email us to arrange your visit. 
We take pride in helping SMEs grow. Contact us today and get a free 60-minute consultation. Please fill out the contact us form below.
TALK TO US!
Contact us today for more information.