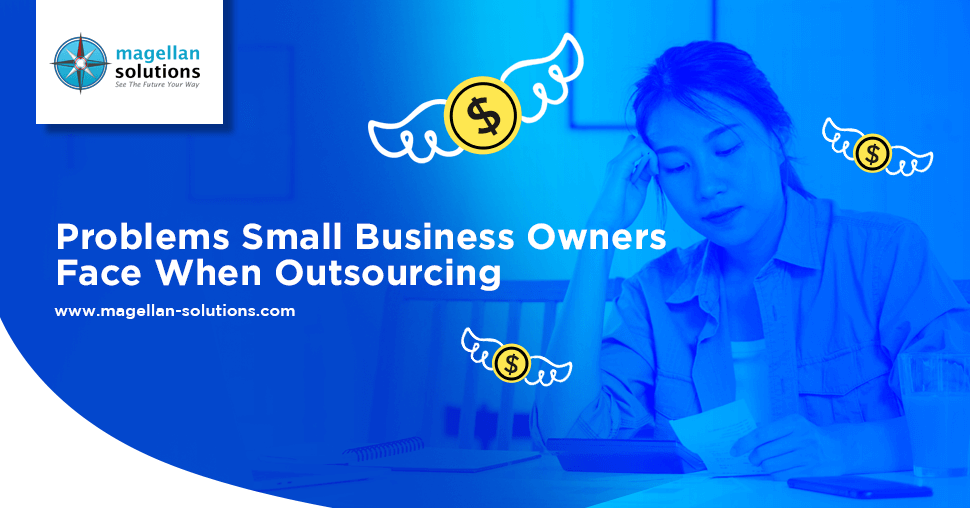 Outsourcing for Small Business Owners: Outsourcing Problems and Finding the Right Partner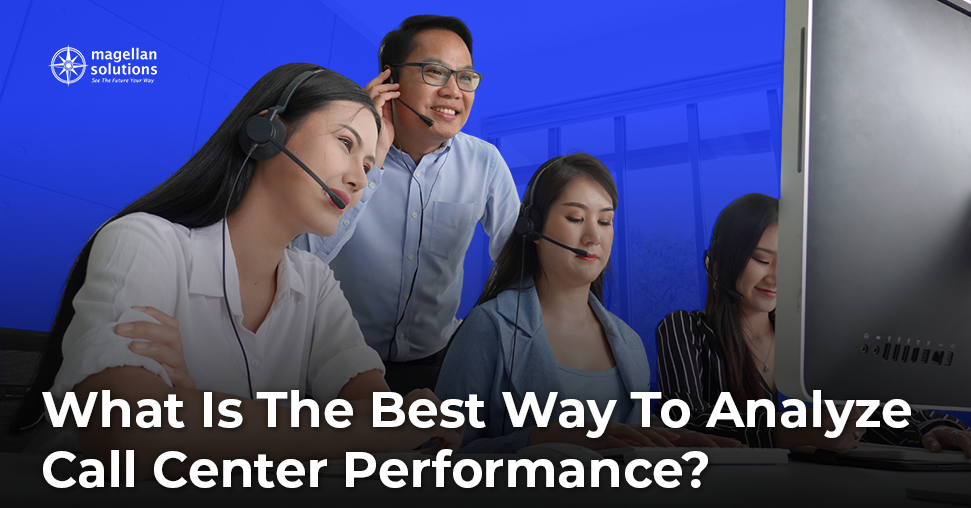 What is the Best Way to Analyze Call Center Performance?
In today's digital world, businesses are constantly trying to stay ahead of the competition. However, keeping up with the demands of digitization can sometimes lead to a sacrifice in productivity and efficiency, particularly when employees are reliant on traditional methods. One increasingly popular solution to this problem is the employment of virtual assistants.
Virtual assistants are remote workers that can provide personalized assistance. Nowadays, their expertise benefits small businesses, entrepreneurs, or individuals finding ways to improve work-life balance. 
Hiring a virtual assistant is becoming in demand these days across different industries. If you are one of those companies that need virtual assistance and are quite hesitant if this will be a good step for your business, learn how different industries utilize it.
A. Healthcare
The healthcare industry is constantly evolving to meet the increasing demand for better and more efficient healthcare services. This industry has unique requirements and challenges, including the need for healthcare professionals to cope with technological advances in order to provide quality medical services. You may think that healthcare professionals only attend to healthcare-related tasks, but the bulk of their duties and responsibilities involve non-related roles but are significant ones. 
The need to streamline healthcare processes and to adapt to more efficient workarounds was tested when the pandemic came. At this time, the healthcare sector has to modify not only its operations but the way how they deliver. Over time, medical call centers and virtual assistants have been exploring more effective ways to improve the delivery of healthcare services.
Role of Virtual Assistants in the Medical Industry
#1) Do Administrative Tasks
Virtual assistants are trained to handle sensitive information with precision and efficiency and adhere to strict privacy laws. In the healthcare industry, niche-specific virtual assistance is preferred, so some outsourcing agencies tend to cater to those applications with medical backgrounds or are HIPAA-trained, so even if they work remotely, they can easily grasp technical processes.
#2) Perform the Functions of A Receptionist
Virtual assistants perform the tasks of an office receptionist that schedule appointments, do follow-ups, manage customer records, process insurance, and communicate with patients. Patients nowadays prefer a faster channel where their queries are resolved and that is made possible through virtual assistance. 
Advantages of Using Healthcare VAs
Better Patient Experience
Patients easily feel neglected when their doctors seem to be preoccupied with doing other things. When virtual assistants come into play, doctors can just focus on giving assistance to patients and not worry about processing other tasks. At times, patients have difficulty reaching out to doctors if they have queries, but through virtual assistance, smooth communication between the patient and healthcare provider is maintained.
Virtual assistants in this industry help reduce the burden on healthcare professionals by handling repetitive tasks. Patients have to go through a lot of processes before they'll be endorsed to the doctor. Through the help of a virtual assistant, processes like patient verification, insurance verification, etc. can be prepared beforehand, so during the patient's appointment, they don't need to queue. 
Remote patient monitoring is also becoming a trend as it addresses patients' concerns by still being cautious about the possible effects of COVID-19. 
B. Real Estate
Real estate professionals have a lot on their plate, as they need to balance chasing leads, closing deals, and managing their schedules, contracts, and property databases. Their goal is to be able to turn prospective leads into clients in a short time, but the lengthy process that they have to deal with before closing that deal may impede their business growth. 
Real estate agents and brokers may improve their efficiency by outsourcing some of their tasks to VAs to lessen their workload and to be able to focus on improving client satisfaction. 
Role of Virtual Assistants in the Real Estate Industry
#1) Real Estate Research
Researching is the bulk of the realtor's tasks as it's where they generate leads and reach out to qualified ones. It's a tedious process, so it's best to outsource this to virtual assistants, so they can further gather information for more potential buyers or sellers. Apart from that, they can also do administrative tasks such as creating reports and verifying legal requirements.
#2) Marketing and Branding
One of the effective advertising methods is social media. Posting alone is easy, but since it's for marketing and branding, making sure it's relevant, has SEO values, and has eye-catchy graphics is a must and this all takes time. 
A realtor may no longer have time to update social media posts with their busy schedules. They may have also missed possible leads due to unanswered emails. Hire a social media manager to secure your online presence. As social media managers, they can also arrange email campaigns, create newsletters, and distribute flyers.
#3) Customer Service
In the absence of direct customer interaction, how can one effectively buy and sell properties? Creating an advertisement that will stand out is important, but excellent customer service is key to securing a successful transaction. 
Realtors may have excellent communication skills, but may not have the time to follow up and negotiate effectively. This is where virtual customer service assistants can step in, as they are trained to make a compelling first impression, so clients get more interested.
Advantages of using VA in Real Estate
Mundane tasks may be a necessary chore, but sometimes, it takes a lot of time, so complex tasks are often neglected. By hiring virtual assistants, you can designate specific tasks for your full-time employees so they can stay focused and organized. This setup may also improve workflow because employees don't have to take on extra workload outside their job description.
What's good about hiring remote workers is that they can work anytime and anywhere.  If your business requires assistance outside your work hours, they can work around the clock to meet your business needs. 
Trusting some of your processes to a virtual assistant can help you grow your business further. They let you focus on generating sales by taking on repetitive tasks. Through virtual assistance, all essential tasks of an agent such as lead generation, customer service, and property management are handled. When tasks are handled in a timely manner that may attract more potential buyers or sellers.
C. E-commerce
The bulk of virtual assistants in the world right now is in E-commerce (Electronic Commerce) or in the marketing and advertising of goods and services over the internet. This industry requires niche-specific virtual assistance as skills and responsibilities differ depending on which function you belong to. The different functions are mainly, social media management, content creation, market research and analysis, lead generation, customer relationship management, event planning and coordination, Ad campaign management, and a lot more. 
Experienced virtual assistants tend to upskill, so they can be flexible and can cater to niche-specific virtual assistance requirements of the clients. There's a demand in this industry as there are a lot of businesses that are now into automation utilizing technological advancements and want to improve their online presence.
Role of Virtual Assistants in the E-commerce Industry
#1) Customer Service
Some E-commerce businesses cater to different customers around the globe, regardless of their location. With this, someone who can address concerns and handle inquiries that may support different time zones is essential and this is where the help from a virtual assistant comes in. 
#2) Inventory Management
For large E-commerce companies, virtual assistants may assist in stock level monitoring, product reordering, product categorization, inventory tracking, sales forecasting, and returns management. Through virtual assistance, e-commerce stores have real-time data and insights to ensure that products are always on hand.
#3) Website or Social Media Management
The online platform for the e-commerce store is one of the ways to market and advertise the business, so it must be maintained. Business owners opt to hire VA who are experts in maintaining and handling the website with Google rankings in mind. Social media managers are also one of the positions that are often delegated to virtual assistants as the resources to fulfill the job can be seen online.
Advantages of Virtual Assistants in the E-commerce Industry
Virtual assistants help in automating tasks for a streamlined process. It would be difficult for owners to handle all tasks from order taking to shipment, especially for those who have a lot of products. Delegating a few processes to virtual assistants may increase efficiency as owners can work on other areas of the business, or venture out on their opportunities.
Businesses resort to hiring virtual assistants because it's cost-effective. Instead of hiring a full-time employee to do simple tasks, you can hire a part-time virtual assistant that can be paid on an hourly basis. Saving costs on training is another advantage of outsourcing work to a virtual assistant as you don't need to provide training, especially if you hired an experienced in this field. 
FAQ's
1. What is a Virtual Assistant?
Virtual assistants work independently as freelancers and serve clients in various industries through various communication or project management tools may it be through email, chat, or video conferencing to carry out the tasks.
2. Industries can benefit from Virtual Assistance?
With the growing digitization, an increasing number of industries are recognizing the benefits of virtual assistance. Three of the top industries that can benefit from their services are real estate, e-commerce, and the healthcare sector.
3. How does Virtual Assistance impact the Healthcare Industry?
Improving patient care is achievable through the use of healthcare virtual assistants who can handle tasks such as administrative support, appointment scheduling, patient record management, insurance verification, and other duties, freeing up healthcare providers to concentrate on delivering quality patient care.
4. What role does Virtual Assistance play in the E-commerce Industry?
To prioritize growth and deliver exceptional customer experiences, e-commerce companies can outsource tasks such as managing administrative duties, customer support, product research, inventory management, and other operational responsibilities to virtual assistants.
5. How does Virtual Assistance help the Real Estate Industry?
Virtual assistance can support the real estate industry by organizing lead generation, follow-up, contract administration, property database management, and other administrative duties, enabling real estate professionals to concentrate on securing deals.
6. What are the advantages of using Virtual Assistance in business?
Virtual assistance can offer an economical and flexible solution for businesses, helping them to enhance efficiency and productivity while cutting costs. Utilizing the skills and competency of virtual assistants allows companies to optimize their operations and concentrate on their central business goals.
7. Is Virtual Assistance a profitable investment for companies?
Virtual assistance can be a profitable investment for companies due to its cost-effectiveness compared to hiring a full-time, in-person employee. Virtual assistants typically charge less and can be hired on a full-time or part-time basis, depending on the company's needs.
8. What is the future outlook for Virtual Assistance?
As technology advances continue to grow and as more industries need to adapt to these changes to cope, virtual assistance is expected to flourish and become an integral part of different companies in the coming years.  The questions, what companies hire virtual assistants and how to find virtual assistants will surely be the future outlook for virtual assistance.
MAGELLAN SOLUTIONS CAN HELP YOUR BUSINESS ACHIEVE ITS OPTIMAL RESULTS
Now is the best time to consider adding virtual assistants to your business and create an impact that will help you achieve your business goals. 
If you are in need of Virtual Assistants, Magellan Solutions will help you every step of the way and assist you with your business objectives at a significantly reduced cost without sacrificing quality.
With more than a decade of expertise in the field, we take great pride in offering only top-notch call center services. On top of that, we are an ISO-certified and HIPAA-compliant outsourcing company. We provide a great variety of quality outsourced business solutions. 
Give us a call and let us discuss your business needs. 
TALK TO US!
Contact us today for more information.