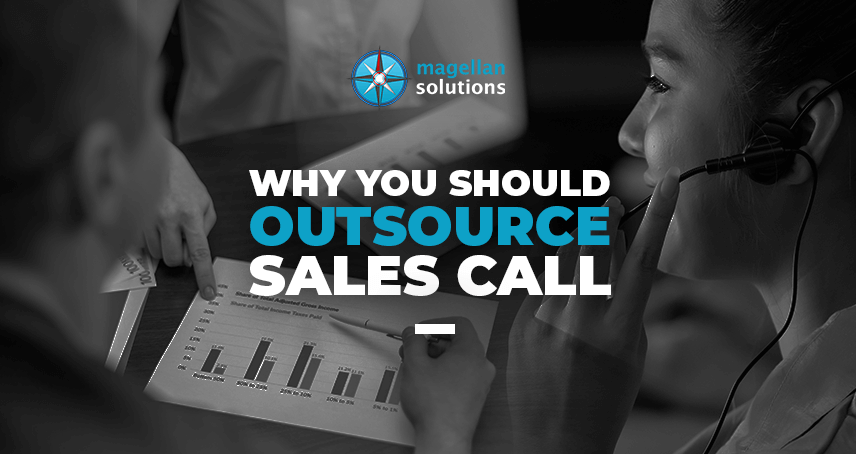 Why should you
outsource outbound sales calls
with us? 
As one of the best providers in the country, we offer competitive outbound call center pricing. We also have years of experience to ensure we know what we are doing. And because we have mastered our craft, we can help you set up a more customized approach that suits your liking.
A lot of new firms today all look nice. But is their performance up to your expectations? Could they exceed looking nice and actually being nice? 
At Magellan Solutions, we fully take responsibility for you. We don't just turn our backs on you when all else fails. We would gladly offer you alternatives and options to choose from. That is how much we want you to consider us as a long term partner.
Software for the
outsource sales team
Magellan Solutions outbound or "cold" calls raise awareness about your products to targeted audiences. Our calls are between you and prospects you've never been in touch with. 
These unsolicited calls convince customers to make a purchase. 
We use the following software , but may add more according to your needs:
InsideSales

– Rebranded as XANT. It is

a sales model for industries selling high-ticket items.

Aavaz

–

Created to serve small businesses design and launch efficient calling campaigns

SafeSoft

–

Use in maximizing both inbound and outbound calls.
Mojo Dialer

– List dialer wherein agents load their data files into Mojo. After they select which list to call and begin smiling and dialing. 

Freshdesk

–

An online cloud-based customer service software. It provides help desk support with all smart automations.
ICT

–

Application suites bundled together as a package.

Vocalcom

– Includes phone, email, SMS, web, chat, social media in a single interface. 

RedCloud

–

Solves the cost to businesses globally caused by cash and cash management. 

Voicent

– VoIP software application that offers predictive dialer software product, Agent Dialer.

VanillaSoft

– A

sales engagement software for inside sales. It helps development reps for processing data.

Ytel

–

Includes different modes of communication such as SMS, voice, email, and direct mail.

Five 9

– Used for

inbound, outbound, blended and omnichannel contact centers world-wide.

Call Fire

–

Helps business with virtually many things. Phone numbers, IVR, voice broadcasting, mass text messaging services, and power dialing. 
Cold calling services
with Magellan Solutions
Here at our company, we assign a client success manager for you. Along with a dedicated team, they ensure all your requirements and needs are being met. 
Listed below some of our outbound services we offer:
Account management

Mystery shopping

Market research

Payment protection program

Billing and collection reminders

Event registration

Lead generation

& qualification

Telesales

Insurance sales

Warranty program
The promise of
outbound call centers companies
Companies in the Philippines are law-abiding citizens , if you may. We adhere to laws to avoid being subject to hefty fines. We do not want to bother you any further which is why we follow:
Do Not Call List
Cold Callers who previously called and do not want to be contacted are required to put in their "Do Not Call registry.
Time frame
Cold callers are only allowed to call you between 8:00 AM and 9:00 PM. Any call received beyond that time is considered illegal.
Establish Identity
Outsourced cold callers should introduce themselves and explain the reason for making the call.
Honesty
Know that the Securities and Exchange Commission requires all cold callers to be truthful.
We know it takes a lot of time and company resources for hiring an in-house team. So outsourcing with us is the best decision you'll ever make.
Found what you need? Leave us a message to get a quote and we'll get back to you ASAP!
TALK TO US!
Contact us today for more information.