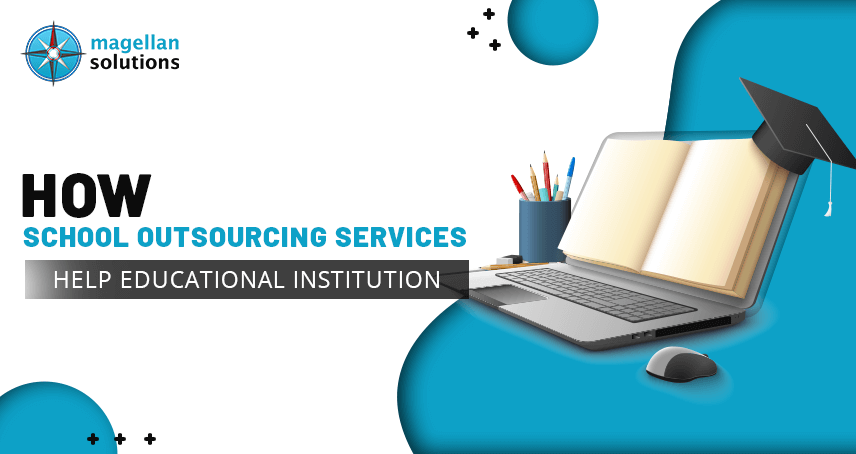 How School Outsourcing Services Help Educational Institution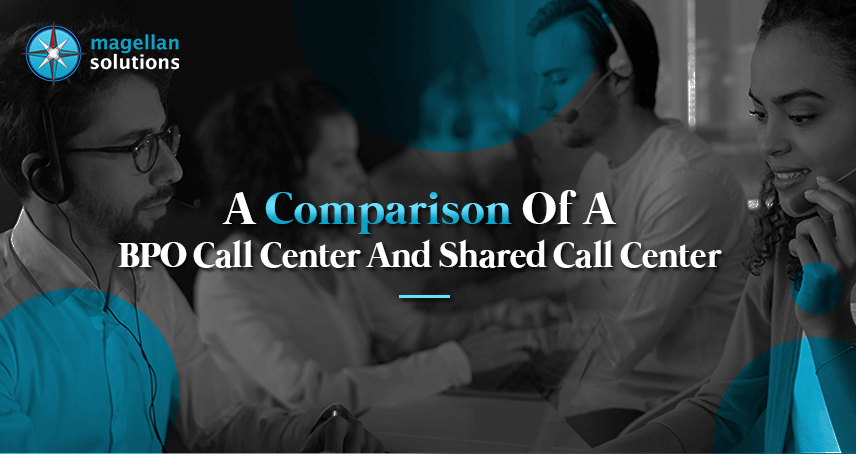 A Comparison Of A BPO Call Center And Shared Call Center
One of many reasons a call center service provider becomes successful is their use of a cloud-based platform.
60% of call center service providers are more interested in improving their service than expanding. 
Many BPO companies seek innovations like integrating the latest technology in their system. It helps their client to have a smoother and more convenient transaction.
It is why managed cloud service has become popular in the outsourcing industry. On top of that, it offers modern solutions to traditional problems, and it keeps improving over time.
What is Managed Cloud Service?
In layman's terms, it is operating all your core functions over the internet or the "cloud." These functions include servers, storage, databases, networking, etc.
You must pay for a monthly subscription to avail of a premium cloud service.
However, some BPO companies include it as part of their package. So you no longer have to worry if you need to outsource but have to use the cloud simultaneously.
Because of the pandemic, many businesses prefer to have contactless transactions.
That's why 61% of owners transferred their operations to the cloud last year.
You can implement your cloud service in three ways – public, private, and hybrid.
Public Cloud
This refers to a cloud service owned and operated by a third-party provider. You can access their servers using the website and account they provided after purchase.
Furthermore, this is the most affordable way of implementing cloud service in your business. Thus, 43% of SMEs prefer to use a public cloud service in 2020.
The downside of using a public cloud service is the inferior security. Since you're using a public domain, there's a chance that some also have access to your file.
Private Cloud
Private cloud service pertains to using a cloud-based platform exclusively for your business. 
You can install a private cloud on-site or have a third-party service provider host it. Either way, it provides you with better security for your data.
Only 35% of SMEs use private cloud services because of their high pricing. However, remote cloud users admit to using it for more or less 50% of their workload.
Hybrid Cloud
Say you want your data to be exclusively accessed only by your employees. Yet it would be best to share them in different places since you have various business places.
This is where a hybrid cloud service can help you. You can purchase a private domain for your information and make it public for your colleagues. 
71% of cloud users, both big and small businesses, use this kind of cloud service. This is an increase from the 58% hybrid cloud service users from previous years.
Why Your Call Center Provider Should Start Using Cloud-based Service?
Before looking for a call center service provider with a cloud-based platform, check these advantages first and assess if this applies to your business.
Cost Effective
This is one of the main reasons why many businesses outsource their functions. However, you can save more by moving your tasks to a cloud-based server.
For instance, hiring in-house IT systems is 40x more expensive than using an online platform.
Moreover, it will cost you more to set up an infrastructure for your IT server. You need to consider the space's construction and the software's maintenance.
Fortunately, you can then update your cloud-based server through the website itself. It is more convenient since the provider can do it for you.
Furthermore, the BPO company could also provide you with an IT expert to monitor your online platform. An Offshore IT team is more affordable than hiring local tech support.
Outsourcing to a cloud-based BPO company can give you 30%-50% savings from your fund.
More Efficient Business Operation
A call center company's usual speed of answer (ASA) is at least 28 seconds. Anything longer than that can give your customer a horrible experience with your business.
10% of global customers experience this daily whenever they call a business. 
Although it seems relatively insignificant, it can hit small and medium enterprises competing with every customer. 
99% of businesses in the US are SMEs, and the number keeps getting more prominent as time goes by. 
This data shows the high density of options for any consumer. They can quickly shift business if they feel a slight inconvenience from your company.
That's why adopting a cloud-based system can improve your ASA. Some reports say that their answer rate jumped up to 97%. 
Imagine how your customer satisfaction rate will develop after implementing a cloud-based platform.
Besides answering time, you can also easily share any information with your co-workers. There is also built-in analytics in some cloud-based services that will help you analyze the data that you will upload.
Flexibility in Remote Operations with a Call Center Service Provider
The COVID-19 pandemic exhibits how vital businesses can shift to remote work operations. 
Most companies surviving the quarantine period had a cloud-based service installed on their business. 
It will be the new trend once the pandemic ends and everything can return to normal. 34% of regular employees will permanently work virtually from 2021. 
This number could increase as soon as more businesses realize the significance of sustaining remote operations.
The cloud-based platform is essential when considering virtual work for your employees. It is the easiest way to share information and connect remotely with your colleagues.
As a result, 94% of companies' workloads are exclusively processed in cloud-based servers. This number could go as high as 100% fully automated processes by the next couple of years.
Better Security with a Trusted Call Center Service Provider
Another reason why businesses use cloud-based operations is to tighten their security. 
Although you're transferring all your information online, 53% of companies aim to increase cloud security through various techniques – like multi-factor identification.
Besides that, it reduces any risk of human error. 95% of security breaches in 2020 came from human mistakes. 
For example, there were over 400,000 cyber attacks in India last year. 
One of the most infamous cases of cyber attack in India happened to an eCommerce company where more than 400,000 pieces of buyers' information leaked online. 
The reason provided is a human error resulting in a system glitch.
As you can see, it is the main reason business owners trust cloud-based systems rather than a human operating the service. 
While you can't remove the human factor in the technology, you can reduce their control over your system.
Enormous Data Storage
You need all the data you can gather to analyze every aspect of your business. 
78% of businesses agree that collecting and analyzing data can significantly change their operations.
Of those who agreed, 71% think this data can provide new opportunities to generate revenue. They can use this data to determine buyers' characteristics and improve their sales cycle.
That's why investing in a data storage facility is essential so you can analyze this information. However, maintaining this kind of facility is very expensive for SMEs.
Furthermore, you risk losing the data forever without backup online. Hence, cloud-based services can also work as your primary storage and backup.
Recovering any lost file in the cloud is more accessible than retrieving it in your hardware. 
You also don't need a more extensive physical space to store enormous amounts of data. There is no limit to how much information you can keep in the cloud. 
More than 1 exabyte or almost 1 billion gigabytes of information is stored in the cloud.
Characteristics of a Perfect Contact Center Service Provider for SMEs
The needs of an SME and a Fortune 500 business are very different. For SMEs, you need a more dedicated service provider to assist you in your development.
One attribute to look at when searching for a call center company is flexibility. 
Some SMEs need to outsource multiple functions in their core tasks. It is to ensure that they can maximize the benefits of offshoring.
Besides flexibility, another thing to consider is the quality of the service. You need to know the specialization of the BPO company so you can align it with your needs.
Finally, pricing is also an integral part of the company's characteristics. 
Sure, there are a lot of call center firms that offer cheap service. 
However, some require a minimum number of people to work for your company. This minimum is, most of the time, tailored for extensive operations.
So, when looking for an outsourcing partner, ensure they can fulfill this criteria. 
The Philippines is the most common destination if you want the BPO company to exceed your expectations.
Best Outsourced Contact Center Company in the Philippines for Small Businesses
If you are a small or medium business looking for a reliable call center service provider, go to Magellan Solutions. We have over 18 years of experience providing services for SMEs from different industries.
Here are some contact support services we offer:
We are an ISO-certified BPO company that strictly follows a high standard of service from recruitment to the onboarding process. 
Besides that, we guarantee fortified protection for your data. Our tech support team has different security protocols to prevent online breaching.
Our Business Developers can help you set up your key performance indicators (KPI). KPIs will guide you and monitor the progress of your business with us.
We also offer guaranteed flexible pricing options based on several factors, like service and the number of agents you need. Magellan Solutions understands that start-up businesses have limited funds for outsourcing services.
Contact us today and get a free 60-minute business consultation. Please fill out the contact form below.
TALK TO US!
Contact us today for more information.