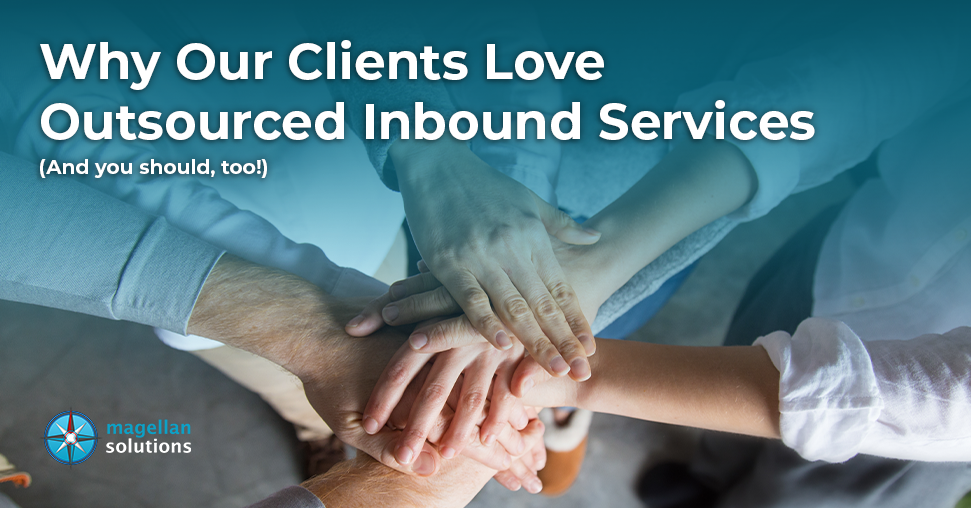 Outsourcing has been around for a while, and there's a reason why clients keep coming back. From cost savings to business expansion, the benefits are undeniable. Having served small to medium-sized enterprises since 2005, we've collaborated with companies from industries like travel and tourism to healthcare and consumer electronics.
Looking to have outsourced services soon? Here's why our clients love outsourced inbound services (and you should, too!)
They save money
Reducing costs was and continue to be, the primary reason why companies consider outsourcing. It lets them provide excellent customer service without having to increase in-house or invest in new technology. They can slow down on spending when they have to and expand profit margins in the process.
They get high-quality service
Although clients save up on costs, more and more of them turn to outsource because of service quality. They can expect the service provider to adhere to service level agreements (SLAs), meet targets, and ensure that the agents perform well consistently.
They make a positive impression on their customers
Working with a reliable contact center lets our clients create a positive impression on valuable customers. This is a boon for companies that have little to no experience when it comes to customer service, as well as startups who acquire customers quickly during the first several months of business.
They survive high call volumes
Outsourcing inbound services help companies make sure that a competent team is handling calls during peak business season. They can rest easy knowing that qualified agents are talking to their customers throughout the holidays and the busiest times of the year.  
They can relinquish control and not regret it
Contact center outsourcing frees up their time and lets them focus on core business activities. They can attend to other tasks without feeling like they have to manage the provider. They can avoid having to micromanage and still see positive results.
They don't have to train agents
Training is a continuous process, and it's far from the initial two weeks or six months companies spend helping agents learn the ropes. Needless to say, it's a time-consuming but indispensable part of it. Service providers understand this and attend to this aspect of inbound customer support. This means that clients can benefit from agents who are continually upgrading their skill sets.
They learn how a contact center works
Outsourcing lets clients gain intellectual capital simply by collaborating with a seasoned service provider. Those who want to learn how to run a contact center can turn to outsource as a starting point.
These are just some of the reasons why our clients love outsourced inbound services. If you're doing contact center outsourcing for the first time, you should run through your options and choose a company that best matches your company's values, culture, and business goals.
---
You can be part of the successful business owners who love outsourcing! We can help, hit us a message.
TALK TO US!
Contact us today for more information.